"Temptation Island" fans know the reality show is one heck of a ride. Couples head to the island to see if their relationship is meant to be — and they meet plenty of single men and women along the way. Some couples leave the show with their relationships stronger than ever, while other participants leave the island with a new boo in tow.
That was the case for Esonica Veira, who left her then-boyfriend, Gavin Rocker, for Kareem Thomas. Esonica and Kareem hit it off on the show right away, and Esonica decided to leave the island with Kareem.
As ScreenRant noted, Esonica went into the show hoping Gavin would propose to her, but he wasn't ready for that level of commitment to the relationship. As their connection dwindled, Esonica found shared interests with Kareem, a former basketball player. But did their romance fizzle after the cameras stopped rolling? Here's what we know about this "Temptation Island" couple.
Esonica Veira and Kareem Thomas from Temptation Island keep their love lives private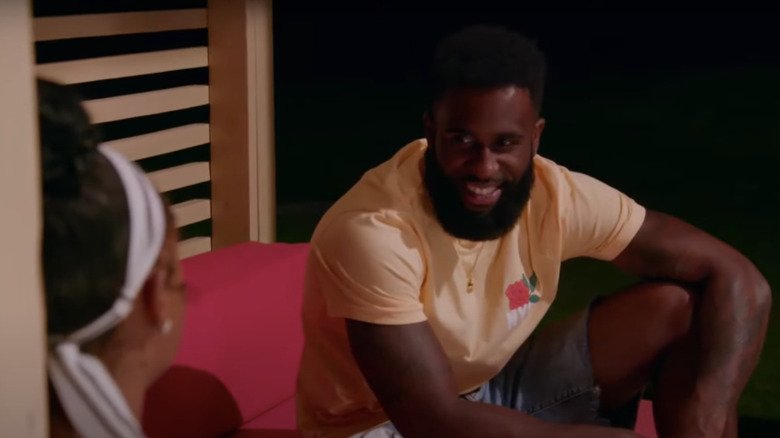 ScreenRant reported in March 2021 that Esonica Veira was single. And judging by her and Kareem Thomas' respective Instagram profiles, that appears to still be the case. Esonica's Instagram profile is filled with sultry solo photos and Reels, while Kareem uses Instagram to show off his style and gym routines. The pair has stayed away from posting any photos or videos of each other, leading to fan speculation that they're no longer together — but there haven't been any appearances from other potential significant others, either.
ScreenRant reported that after the "Temptation Island" cameras stopped rolling, Esonica and Kareem "continued to flirt on social media for a while, but ultimately their connection fizzled out." But while their relationship may not have stood the test of time, Esonica seems to have learned a lot from her time on the reality series.
"Kareem was just generally a good guy with calm energy, and he was very patient," Esonica said to Pop Culture in December 2019.
Gavin Rocker says Esonica Veira "played the victim" on Temptation Island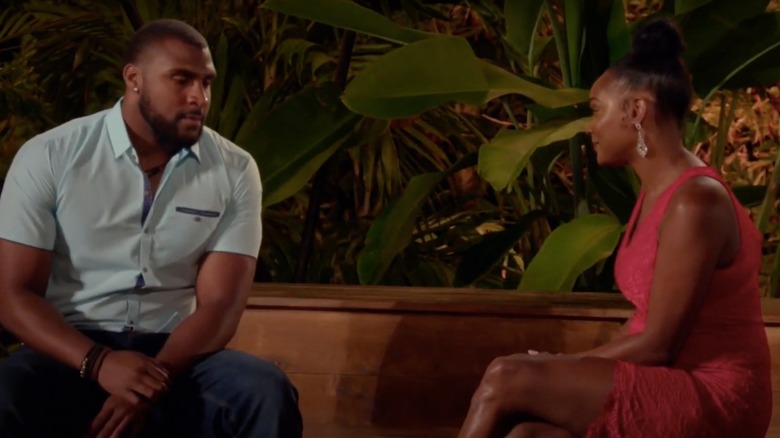 Esonica Veira and Kareem Thomas don't appear to still be together, but that doesn't mean there's hope for a reconciliation between her and Gavin Rocker. Gavin, with whom Esonica arrived on the island, has said that he wouldn't get back together with his ex. Gavin told CheatSheet in December 2019 that he "can't respect someone like that" after Esonica supposedly "played the victim" on "Temptation Island."
Gavin told CheatSheet that Esonica had exaggerated her claims about him supposedly not wanting to visit the Virgin Islands with her, and he claimed that she didn't tell him about sleeping with Kareem until after the "Temptation Island" Season 2 reunion episode was filmed.
Esonica, meanwhile, told Pop Culture in December 2019, "when you get there, you realize there's a lot of sorting out to do with yourself and your relationship," referring to the "Temptation Island" experience. Based on her and Gavin's comments, it sounds like parting ways was best for both of them.
Source: Read Full Article