[Spoilers ahead for the second season of Big Little Lies. If you haven't watched yet, you might want to steer clear of this post!]
The first season of Big Little Lies was maybe the best thing to happen to television in the last five years. Take some of the most in-demand actresses in Hollywood, put them in a beautiful place with allllll the lead roles, have them recreate a bestselling book, and throw a major, major twist at the end. It was a recipe for pop culture success and it was So.Damn.Good.
When the first season ended, and as more people watched it courtesy of HBO's streaming platform, fans became desperate for a second. The entire internet seemed to *need* to know what happened in the aftermath of Perry's murder. We needed answers.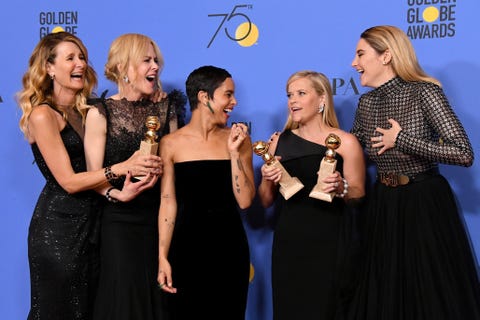 The problem with that mentality is that season one was perfect. The performances were incredible, the writing was amazing, and it started an important conversation in Hollywood about female-dominated TV shows. Spoiler alert: We need more of them.
It also brought necessary attention to the issue of domestic abuse. To hear people like Reese Witherspoon and Nicole Kidman talking about the topic and getting emotional during awards ceremony speeches that were televised nationwide was a very big deal.
By adding a second season, HBO created a huge potential misstep. As a fan, it was easy to assume season two would be just as good as the first because the same people were running things. AND they added Meryl Streep. Literally what could go wrong?
Lots of things, apparently. Season two felt completely and totally aimless. Like, why didn't they let Jane be anything other than a rape victim? What was the goal of that Corey-at-the-police-station "twist"? We went through all that custody battle stuff for Celeste to just… end up with her kids like it didn't even happen? Most importantly, WHY DID JANE GET THOSE BANGS? When it ended, the general feeling was "What was the point of that?" and it made me instantly regret wanting a second season in the first place.
Not to say HBO made another round of BLL just because the fans wanted it. Let's be real: this was about money and probably also awards. And it's not like the entire season was bad. Streep was pretty damn great as Mary Louise. Like, maybe HBO should have made a Mary Louise spinoff instead of shoving her into an unnecessary BLLS2. That's how good she was.
But we, as in the internet at large and fandoms in general, should be able to recognize when something is too perfect to touch. We need to let a cliffhanger ending be just that—an ending.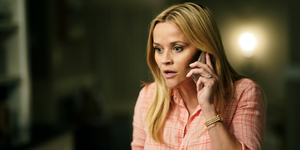 Take Sharp Objects as an example, which was also created by HBO and based on a standalone book by Gillian Flynn. As of right now, the network has let that show stay put. In April, the president of programming at HBO said another season was unlikely. That's a good thing. It can hang out in pop culture history as a really great eight-episode miniseries in which Amy Adams absolutely slayed. It'll stay that way forever.
BLL, however, won't, because these seven episodes strayed so far from the excellence of the first seven. Don't get me wrong. Streep, Kidman, Witherspoon, Shailene Woodley, Zoe Kravitz and Laura Dern still acted their asses off. That scene with Renata stuffing tissues in Gordon's mouth will go down in meme history. HBO's gamble on the star power of the cast made for incredible ratings and, yes, one truly iconic scream, but not that great of a second act for an already phenomenal show.
So, as the fans thirst for a THIRD season of this show, I beg them (and the powers that be at HBO) to please let it end. One season was amazing, two seasons was questionable, a third would be a downright terrible idea. It was fun while it lasted, but for the love of god…
Source: Read Full Article