Freeform's hit drama "Cruel Summer" — which spans from 1993-1995 and presents stories from two points of view — has us asking a lot of questions. Is Jeanette (Chiara Aurelia) lying about the day she saw Kate (Olivia Holt) trapped against her will in a predator's basement? Does Kate have a reason to be lying about seeing Jeanette allegedly ignore a peer in trouble? Is there another reason altogether that the girls have conflicting stories about what happened in Martin Harris's (Blake Lee) basement in 1993? Who is Anabelle? And how does a snow globe fit into the whole equation?
We're just scratching the surface of the answers we need from "Cruel Summer." But there is one fact we know for sure: Part of the reason the thriller is so enthralling is that it has a phenomenally talented cast. Whether they have played a beloved character on one of your favorite shows in the past or they are an up-and-coming talent you should keep an eye on, we need to tell you where you know the cast of "Cruel Summer" from because if there's any justice in Hollywood, they will all be on our screens for many years to come.
Olivia Holt is a Disney darling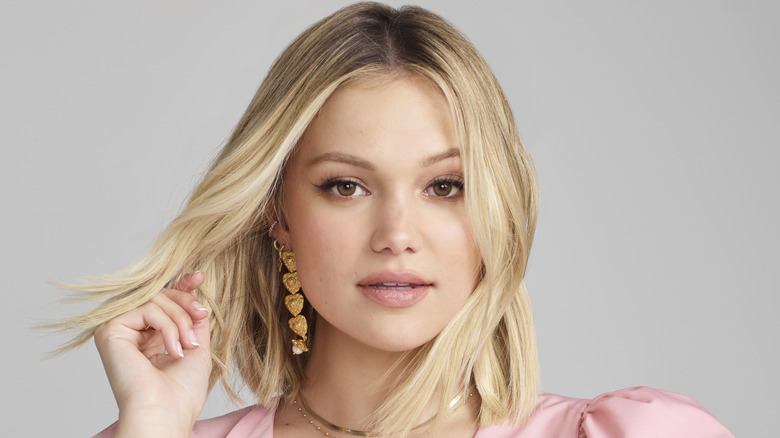 If you watch the Disney Channel, you've seen Olivia Holt's face before. One of her first jobs was playing Kim Crawford on Disney's karate comedy "Kickin' It" from 2011-2015 (prior to that she had a brief stint with Kidz Bop). She also starred in Disney's "I Didn't Do It," from 2014 to 2015, a dramedy about twins navigating high school. Her biggest role before "Cruel Summer" was playing one of the titular characters on Freeform's "Cloak & Dagger" (via IMDb). As Dagger/Tandy Bowen, Holt was half of a "divine pairing" who obtain superpowers that connect them forever and get them into precarious situations.
"Cloak & Dagger" was different than anything Holt had done before because it covered issues like sexual assault and human trafficking. She told Teen Vogue that she grew while filming the series, and struggled when it was canceled after two seasons. "I learned a lot about myself. I was really just soaking up so much new knowledge and forming my own opinions and feeling confident and using my voice for good," she said.
Perhaps that growth inspired Holt to sign on to "Cruel Summer," where her character Kate Wallis is groomed and then kidnapped by a predator. "I want the audience to feel uncomfortable when they're in those scenes with Martin [Blake Lee] and Kate," she told Nylon. "I want them to feel like they shouldn't be watching this, that this shouldn't be happening. Yes, it's a psychological thriller … but this is serious."
Chiara Aurelia's career is just getting started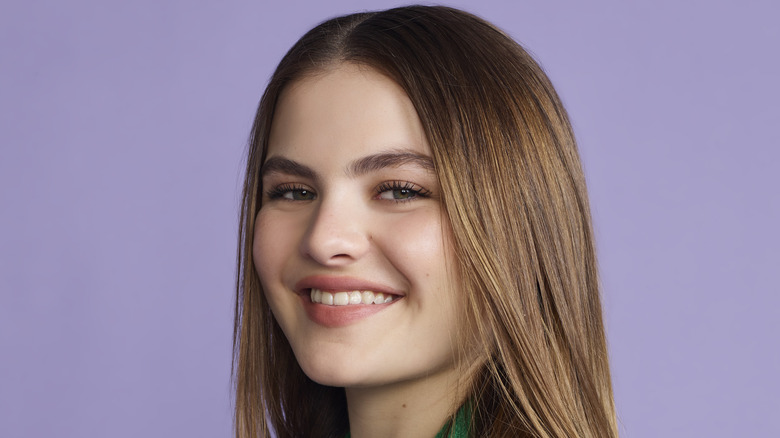 Chiara Aurelia plays Jeanette Turner on "Cruel Summer." She's in the grade below Kate Wallis (Olivia Holt) and appears to idolize her in 1993. By 1994 when Kate has gone missing, Jeanette has essentially taken Kate's place at Skylin High School. She hangs out with Kate's best friend and even dates Kate's boyfriend, Jamie Henson (Froy Gutierrez). Jeanette has a lot to lose if Kate is found, but does that mean she saw her former idol trapped in a basement and failed to report it to the police?
"Cruel Summer" takes place over three years, and Jeanette's personality completely changes every year — it's an intense part. Aurelia, who was born in 2002, is faced with the biggest role of her career as of this writing, but she's familiar with dramatic mysteries. She appeared in Amazon's crime drama "Tell Me Your Secrets," as Rose Lord alongside Lily Rabe and Amy Brenneman, and she's also been in "Gerald's Game," a drama-horror adapted from a Stephen King novel (via IMDb).
Aurelia told Entertainment Weekly that though Jeanette's circumstances are extreme, there are elements of "Cruel Summer" that emulate the experiences of teenagers everywhere. "I hope that this can be a guide for young women and young people out there to see that there are a lot of different types of people, and there are a lot of things that are good and bad, and you might see yourself one way, but there's always the potential for change and evolution."
Harley Quinn Smith is stepping out of her dad's shadow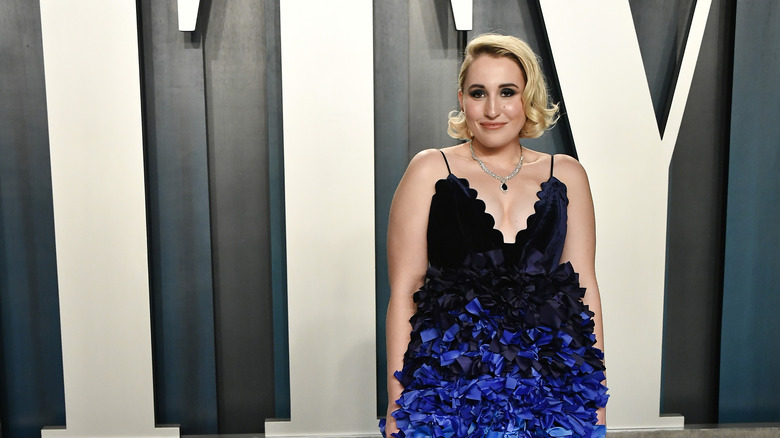 If you're a fan of the Jay and Silent Bob movies or any other films by director Kevin Smith, you've seen Harley Quinn Smith on screen since she was a baby, because Kevin is her dad. Harley Quinn appeared in her first movie — "Jay and Silent Bob Strike Back" — as Baby Silent Bob when she was just a toddler. She's also appeared in some of Kevin's other popular films like "Jersey Girl" and "Clerks II." As she's gotten older, she's pursued a career in acting separately from her dad's projects. Before "Cruel Summer," Harley Quinn had guest-starring roles on popular shows like "Supergirl" and even had a small role in Quentin Tarantino's "Once Upon a Time… In Hollywood." She played Froggie alongside Leonardo DiCaprio, Brad Pitt, and Margot Robbie (via IMDb).
Harley Quinn plays Mallory Higgins on "Cruel Summer." She is best friends with Jeanette (Chiara Aurelia) in 1993, but by 1994 she is getting closer to Kate (Olivia Holt), who was once her favorite person to trash talk. Harley Quinn told Refinery29 that she loves her character. "I like to describe it as the greatest challenge I've ever received, but also the greatest gift I've ever received," she said of her part. She thinks Mallory is still an honest person, even though her lineup of friends has changed through the years. "She's so up front, and she's so genuine and authentic."
You've seen Allius Barnes's face before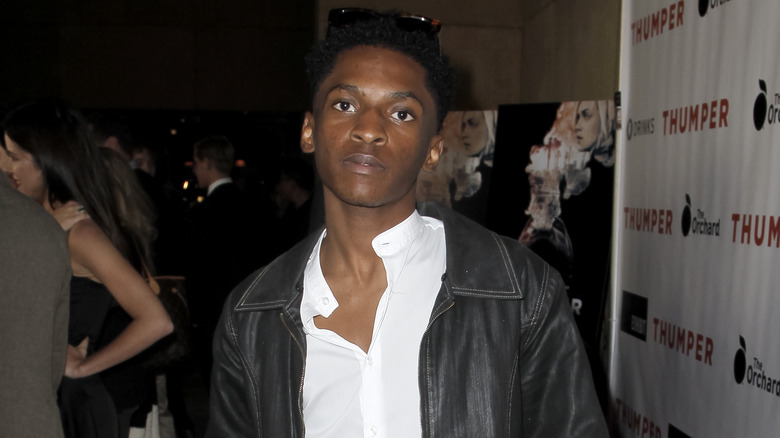 Allius Barnes plays Vince Fuller on "Cruel Summer." His name might not be familiar to you yet, but you've probably seen his face as he's had guest spots on some very popular shows. He has played characters on shows like, "Bones," "Rosewood," and "Chicago P.D." He also had recurring roles on Hulu's "Pen15" as Evan, and the critically-acclaimed Netflix show "Unbelievable" as Remy (via IMDb).
Whether you've seen Barnes' other shows or not, if you watch "Cruel Summer," you've probably already fallen in love with Vince. He's best friends with Jeanette (Chiara Aurelia) and Mallory (Harley Quinn Smith) in 1993. By 1995, he is one of the only people in Skylin who still believes Jeanette's claim that she didn't see Kate (Olivia Holt) in Martin Harris' (Blake Lee) basement. He also strikes up a sweet romance with Ben (Nathaniel Ashton), a jock at Skylin High.
Barnes gave an explanation we can now use to understand why Vince still believes Jeanette in 1995 to The Knockturnal before any episodes of "Cruel Summer" aired. "What I mean by everyone needs a friend like Vince … it's just in his DNA to just be loyal and just to stick by his peers' sides, his loved ones' sides, no matter what," he said. "It's not a question for him whether or not he believes something that Jeanette says or Mallory says." That kind of blind loyalty sounds ideal, but it also makes us a little bit worried for Vince.
Blake Lee has made important TV history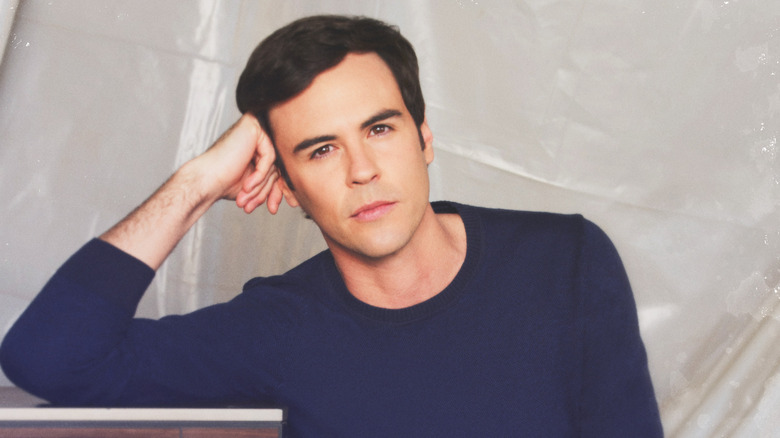 Blake Lee plays "Cruel Summer"'s predator and Skylin High's vice principal Martin Harris. He begins grooming Kate (Olivia Holt) in 1993 and eventually kidnaps her and locks her in his basement. Martin is killed when Kate is found in 1994, and "Cruel Summer" makes it clear we are allowed to be happy about that.
Just because his character is the worst, that doesn't mean there are not plenty of reasons to love Lee. He's had an impressive career in Hollywood for over a decade. One of his first recurring roles was on the beloved comedy "Parks and Recreation" where he played Derek on seven episodes. Lee has also had starring roles on short-lived shows like "Mixology" and "Wisdom of the Crowd." Before "Cruel Summer," Lee starred in Lifetime's first queer Christmas movie, "The Christmas Setup," with his husband Ben Lewis (via IMDb).
Lee told E! that watching the Netflix documentary "The Ted Bundy Tapes" helped him develop the character of Martin. "The thing I think I took from watching that documentary was seeing this guy, who repeatedly did the worst things and kept getting away with it for so long, and would kind of talk his way out of it. People would be like, 'Oh wait, it can't be that guy. He's the nicest, he's handsome.'" Lee has a lot of powerful scenes with Holt on "Cruel Summer" that deal with difficult topics. "It was exhausting at times," Lee admitted, calling Holt "an amazing scene partner."
Froy Gutierrez is the big man on campus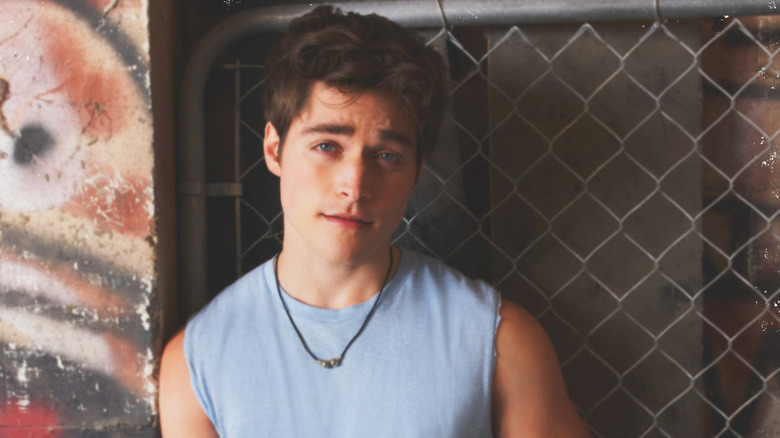 Froy Gutierrez has only been acting professionally for about six years as of this writing, but he fits seamlessly into the role of the "popular guy" and has already proved himself on some big TV shows like "The Goldbergs" (his character's name was "Handsome Ben"), Alex's (Marcel Ruiz) idol Josh on the reboot of "One Day At A Time," and Nolan, the lacrosse player living with a mental illness on "Teen Wolf" (via IMDb).
In "Cruel Summer," Gutierrez's character Jamie is Kate's (Olivia Holt) boyfriend in 1993 when she goes missing. By 1994, Jamie is dating Jeanette (Chiara Aurelia). But on the day that Kate is found and tells Jamie about Jeanette seeing she was in trouble and not going to the police, we learn that he's not such a nice guy — punching Jeanette without even asking her side of the story. 
We think that Jamie might have some qualities worth rehabilitating, but Gutierrez does not seem to like his character at all. "Unfortunately, there's not a lot of redeemable qualities about Jamie," he said during a Popsugar social media takeover. "I will say at the very least he can see where he's done wrong and he tries to make things better."
Sarah Drew has probably played a character you love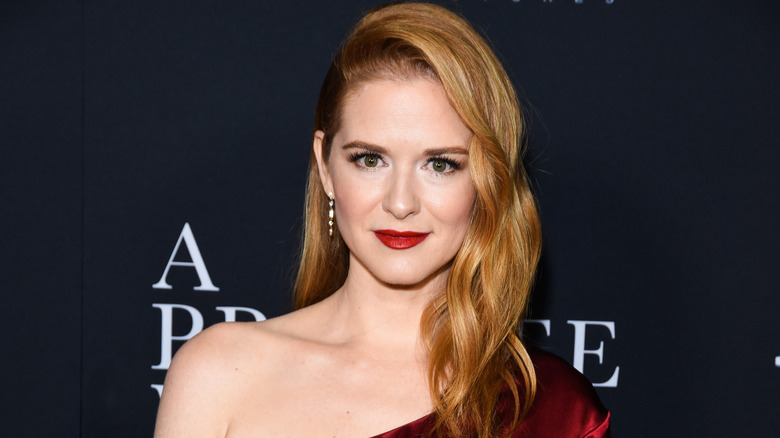 Sarah Drew is one of the most recognizable faces on "Cruel Summer," because she was a series regular on one of the most popular TV shows in the world for eight full seasons. She captured our hearts as Dr. April Kepner on "Grey's Anatomy" long before she became half of one of the most popular couples on the show alongside Jesse Williams's Jackson Avery. In the early aughts, Drew played Hannah Rogers alongside Emily VanCamp and Gregory Smith in the WB's hit show "Everwood." She's also had memorable guest spots on critically-acclaimed series like "Mad Men" (via IMDb).
Drew plays Jeanette's (Chiara Aurelia) mom Cindy Turner on "Cruel Summer." Cindy wants to believe the best about her daughter, but by 1994 she can't take the pressure of the rumors in town about Jeanette combined with the changes that she sees happening right before her eyes. Cindy leaves her family in 1994 and by 1995 has a successful career as a flight attendant, but "Cruel Summer" hid the truth from viewers for a long time. "So many people have been so curious trying to figure out what happened to her. Where is she? Is she alive? Is she in jail?" Drew told Insider. "You do not expect her to come in [to Angela's bar] with all of the confidence in the world as a new career woman."
Drew also said she is "so proud" to be part of a show that handles important issues and authentic representation so well.
Nathaniel Ashton is making an impact on Cruel Summer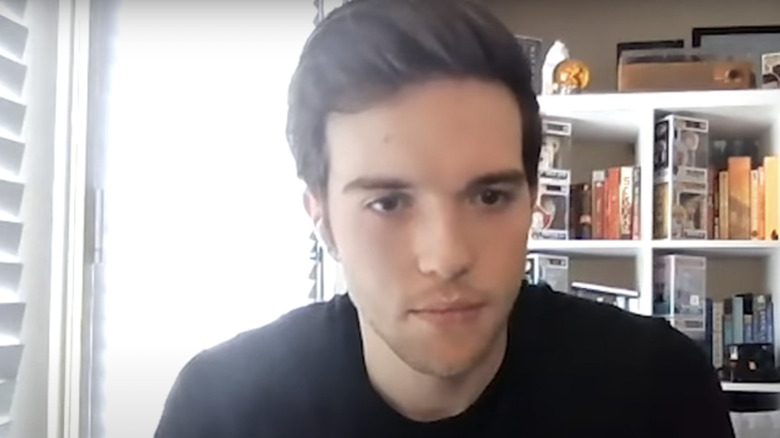 Nathanial Ashton is the freshest face on "Cruel Summer," but his story is making an impact. Per IMDb, Ashton began acting in 2019, and his most recognizable show credit is for an episode of "Mr. Mercedes," the sci-fi thriller that aired on Audience. No matter his previous experience, Ashton's character Ben is an important piece of the "Cruel Summer" puzzle. He's Jamie's (Froy Gutierrez) best friend and teammate. He's also secretly in love with Vince (Allius Barnes), whom he comes out to in a memorable scene on the bleachers in "Cruel Summer" Season 1 Episode 8, "Proof."
Ashton told Young Entertainment about the research he did to prepare to play a queer teen in the '90s. "The most important thing for me was to understand both the trials and hardships the LGBTQ+ community faced in the early 90's, but also the beautiful ways in which people were able to come together and still express their love for each other," he said. "A lot of times when you would see a character from the LGBTQ+ community in film/TV, from what I've seen throughout researching, they were often shown through the lens of struggle and hardship. Almost in a way saying 'look at how hard it is for them to be who they are'. While that is absolutely valid and those hardships need to be addressed, I also really wanted to try to embrace the humanity of this character outside of that hardship as well."
Andrea Anders is usually funny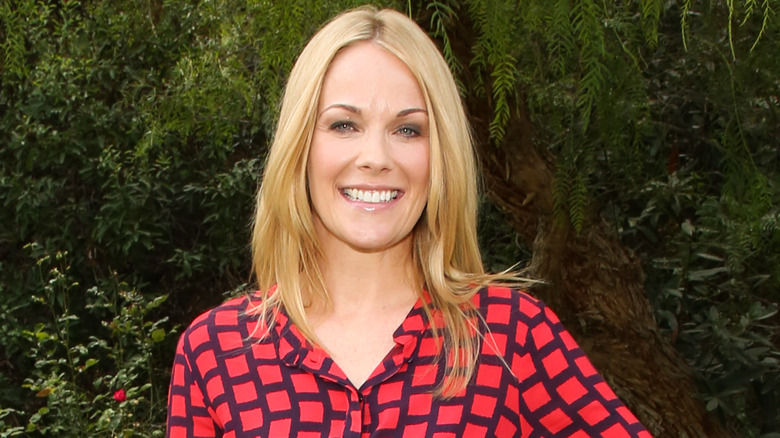 Andrea Anders usually plays the funny lady. In 2004 she landed a role as Alex Garrett in the "Friends" spinoff "Joey" that would change her personal life. She met funny man Matt LeBlanc on that set and dated him for about eight years from 2006-2015 (per Us Weekly). After "Joey" ended in 2006, Anders moved on to short-lived sitcoms like CBS's "The Class" and ABC's "Better Off Ted." She also starred with her then-boyfriend LeBlanc's former "Friends" co-star Matthew Perry in ABC's sitcom "Mr. Sunshine," which only lasted for one season. Before "Cruel Summer," Anders had a guest spot on "Young Sheldon" playing Linda and guest-starred on Apple TV+'s comedy "Ted Lasso" (via IMDb).
Anders has had guest spots on critically-acclaimed dramas like "The Good Fight," but her role as Kate's (Olivia Holt) mom Joy Wallis is generally against type for her. We think it's a shame because Anders plays the status-obsessed, rigid, critical woman brilliantly. Unlike Cindy Turner (Sarah Drew) Joy believes her daughter unconditionally. While Cindy's absence undoubtedly affects Jeanette (Chiara Aurelia) negatively, Joy's suffocating standards are equally damaging to Kate. It's fascinating to watch. We hope Anders considers staying on the dark, serious side of acting.
Michael Landes was a '90s heartthrob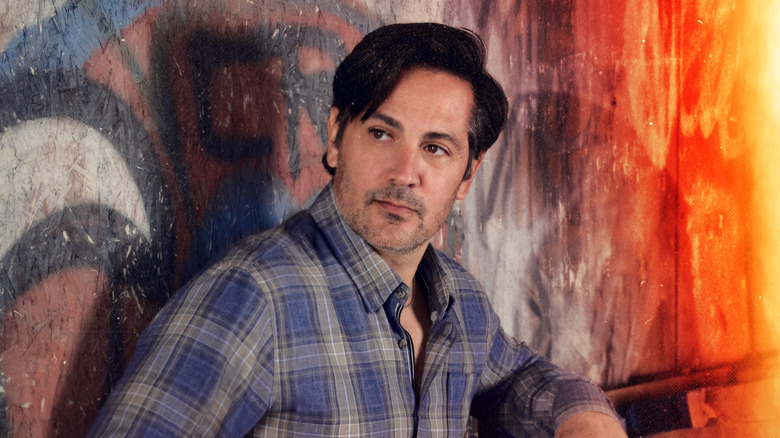 If you love '90s TV, you've definitely seen Michael Landes' face before — he has just grown up a bit. He played Winnie Cooper's (Danica McKeller) first boyfriend Kirk McCray on "The Wonder Years." Just the name makes it easy to root against the character, but it opened up doors for him in the industry. He went on to guest star on the popular '90s sitcom "The Fresh Prince of Bel-Air" as Chadney Hunt for a few episodes from 1990-1991. He also played Jimmy Olson for one season on "Lois & Clark: The New Adventures Of Superman" (via IMDb).
Landes has worked steadily in the industry for over three decades, but his role as Jeanette's (Chiara Aurelia) dad Greg Turner has a new generation of TV lovers talking about him. Like Joy (Andrea Anders) unconditionally believes Kate, Greg has a hard time believing that his daughter Jeanette is capable of lying, even when his then-wife Cindy (Sarah Drew) points out that she found a key to Martin Harris's (Blake Lee) house in Jeanette's room. "Your instinct is to take your kid's side anyway," Landes said in an interview with Freeform. "And I think with this key thing, Greg reacted the way I think we probably should all do a little more which is [to say Jeanette] was innocent until proven guilty." Should we all do that more, Michael? Because it cost Greg his marriage and his career.
Barrett Carnahan is popular on Netflix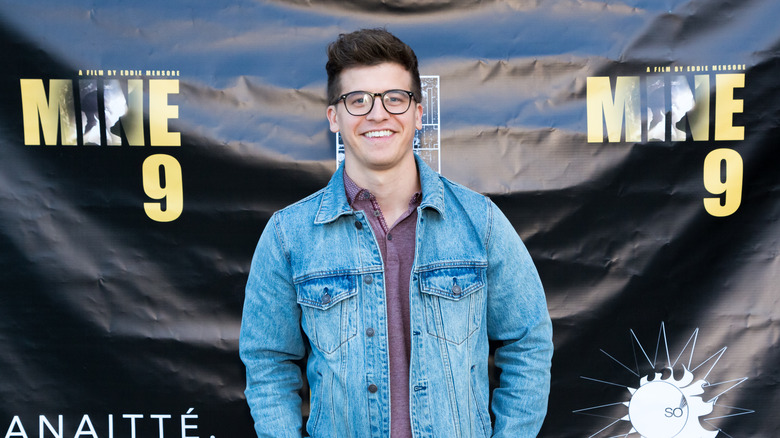 Barrett Carnahan plays Jeanette's (Chiara Aurelia) older brother Derek Turner on "Cruel Summer," and to be totally honest, he seems pretty perfect. Derek is his little sister's emotional support when she blames herself for her parents' divorce and he defends her to his increasingly skeptical friends. Then again, Derek also has it pretty easy, especially by 1995 when he is away at college and not living in Skylin anymore.
If Carnahan's face looks familiar it probably is, as he rose to prominence in 2021. Carnahan also plays Young Kreese on episodes of Netflix's "Cobra Kai," a role that scared him. "When I got the job, I was terrified because all I could think was, 'What if they don't like me? What if they don't believe me as Kreese?'" he told Heavy. But he had nothing to worry about. "Ever since the show has dropped, I've seen nothing but positivity and love for the young Kreese portrayal and I just want to thank the fans for accepting me into the Miyagi-Verse with open arms."
Carnahan also had a role on another popular Netflix show. He played Aiden on "Alexa & Katie" from 2019-2020. He's also appeared in guest spots on shows like Freeform's "Grown-ish" and ABC's "Grey's Anatomy" (via IMDb).
Cruel Summer is giving Brooklyn Sudano the spotlight she deserves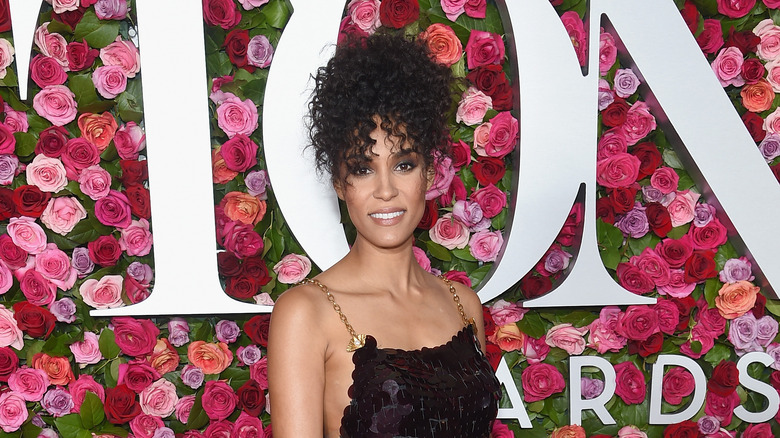 Brooklyn Sudano plays Angela Prescott on "Cruel Summer. She's Skylin's resident bartender and Greg Turner's (Michael Landes) girlfriend by 1995. Angela is also awesome and very hard to hate, as a bitter Jeanette (Chiara Aurelia) quickly discovers in '95. Even Greg's ex-wife Cindy (Sarah Drew) admits to really liking Angela when she goes to the bar to meet her ex's new girlfriend and get an update on her daughter.
Sudano talked about the scene with Drew in an interview with Freeform [Timestamp: 1:27]. "I was really surprised by this meeting," she said. "But I thought it was important because you see these two very strong women who honestly love the same man or have loved the same man. And you would think that they would kind of not find any common ground. As you see the scene progress, I think you see them understanding each other," she said. We also love scenes featuring women supporting women.
Sudano got her start playing Vanessa Scott on "My Wife and Kids" from 2003-2005. She then guest-starred on many popular shows like "CSI: NY," the CW's "90210," and "Without A Trace." In 2017, Sudano had a recurring role alongside Clive Standen and Jennifer Beals on the NBC thriller "Taken" (via IMDb).
Source: Read Full Article