Euphoria is known for a lot of things. It's an HBO series produced by Drake, it stars Spider-Man: Far From Home actress Zendaya, and it has a pretty awesome soundtrack. The woman behind the music, Jen Malone, finds inspiration in a few unique places. Here's how 'Iron Man' influenced the music supervisor's career and led her to HBO's Euphoria.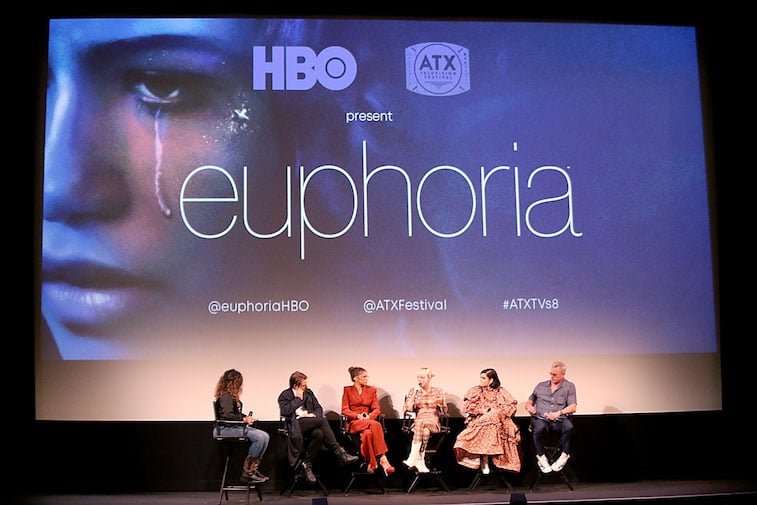 Jen Malone was first inspired to be a music supervisor by Marvel's 'Iron Man'
Any show including songs by Beyoncé, Migos, Jamie xx, A$AP Ferg, and Future is sure to detail the teenage experience. Mix in oldies by Andy Williams and Jim Reeves, and you have the recipe for HBO's Euphoria, a drama series about the hardships of adolescence. The mastermind behind the show's soundtrack, Jen Malone, had a unique job before working on Euphoria. In an interview with Fader, the music supervisor explained how she landed on that job title.
"I was a publicist for rock bands, and kind of got really burnt out on that, and I didn't really know what I wanted to do," Malone said. "Then I saw the movie Iron Man, and the music supervisor credit rolled by and I was like, 'Music supervisor… Okay, that's what I want to do.'"
Since then, Jen Malone worked on programs like Atlanta, The Resident, Are You The One? and Creed II. In the interview, the music supervisor explained that she gets her best ideas from looking at pictures. For Euphoria, she put together a giant playlist and then narrowed her song choices down.
https://www.instagram.com/p/BztO5qRlC8C/
Jen Malone is the music supervisor for HBO's 'Euphoria'
This series blended old music with new music, while still including up-and-coming artists like Yung Baby Tate and Megan Thee Stallion. Each episode and each scene required different music to fit the tone, and Jen Malone discussed those stylistic choices during the interview with Fader.
"When we had 'Fly Me To The Moon' in episode two, for example, we knew they were going to sing that, it was scripted in from Sam [Levinson]. So there's serendipitously some songs that Sam scripted in, some of them were mood placeholders, and some of them were songs that we definitely wanted to get stuff that Sam was listening to when he wrote it," said Malone. "I work best when I see pictures, so if they're at a party or a club, just show me a picture of the club and then I can kind of get it, like what music would work there."
https://www.instagram.com/p/B0Y5NXTl19M/
Unique music is a trademark of HBO's 'Euphoria'
One of the reasons fans love Euphoria so much is its killer soundtrack. (As proof, the series' official season 1 playlist on Spotify has over 25,000 followers.) Listeners shared their love for Euphoria's music on social media. Some even said they added songs to personal playlists as soon as they aired on the series.
"Whoever chooses the music for Euphoria really deserves a raise seriously on point every episode," said one Twitter user.
"Euphoria makes me wanna put glitter on my face and make awful life decisions set to cute indie music and colorful lighting," said another Twitter user.
Unfortunately, fans will only have one more episode's worth of music. The season finale of Euphoria premieres on HBO and HBO Go August 4, 2019. Don't worry — HBO renewed the series for a second season.
Source: Read Full Article