When it comes supernatural/horror series like Wynonna Earp, couples are often doomed from the start. We've certainly seen this to be the case for the titular character (portrayed by Melanie Scrofano) and her love interests, from Doc Holliday (Tim Rozon) to Deputy Marshal Xavier Dolls (Shamier Anderson). But there's one couple that fans will fight to the death for.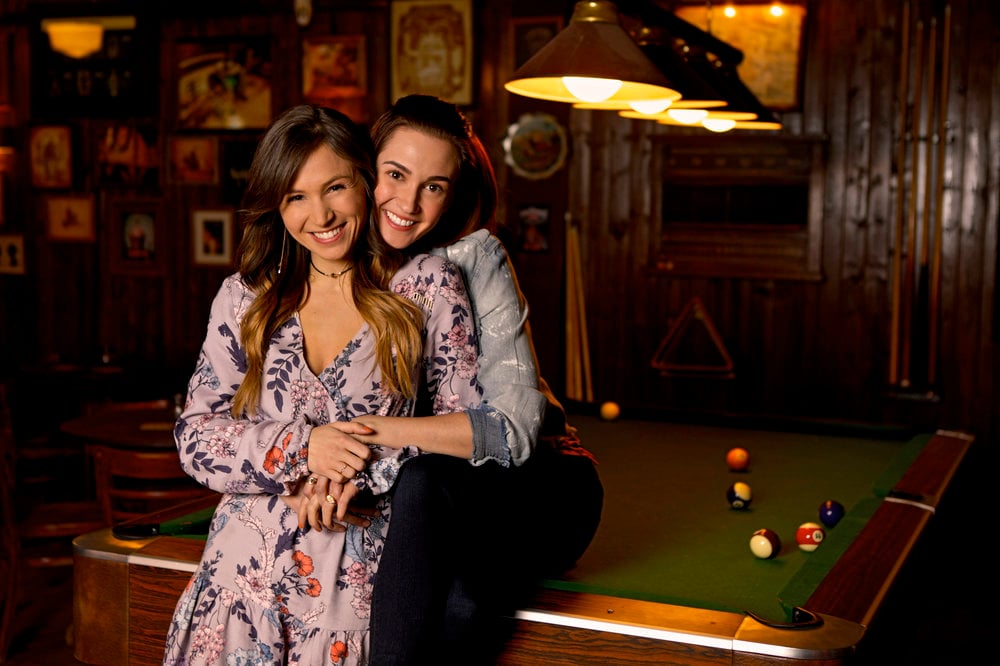 That, of course, is WayHaught: Waverly Earp (Dominique Provost-Chalkley) and Officer Nicole Haught (Katherine Barrell). The series has been hailed for its LGBTQ+ representation, and these two are the pillars of it. So what's to come for these two lovebirds, who are (as usual) facing peril. Barrell weighed in at San Diego Comic-Con.
Barrell describes a picturesque wedding 
https://www.instagram.com/p/BumP_WNHZbp/
In Season 3, prior to Waverly's disappearance into the Garden of Eden, she proposes to her one true love, Officer Nicole Haught, who just narrowly escaped death. Though she didn't officially get to say 'yes,' there's no doubt that a WayHaught wedding is on the horizon. So what would that look like?
Barrell describes it. "I think we would definitely have a wedding on the homestead, in the springtime, some beautiful wildflowers all around. Very intimate, small, personal, with just our nearest and dearest. Wynonna would definitely f*** something up," she slipped. "But I think it would be intimate and beautiful and basically on the land that is so important to the legacy of the Earps, ushering in another chapter in their lives."
Scrofano isn't so sure
https://www.instagram.com/p/BzbIj0Bhr1U/
But Scrofano brought up a flaw in this plan. "Quick question: What's the last great event that happened at the homestead?" she asked, referring to how the land has been the site of many tragic events and attacks over the years. "Well, maybe we can change that," answered Barrell. "OK, but maybe you can't. Are you willing to take that chance? Do you want to risk it?" Barrell insisted they could make it work, but Scrofano still wasn't convinced.
And would Nicole's parents be in attendance? "I would love to see what they're like. I don't think they're very nice people," said Barrell. "That's what I loved about this last season. I felt like I learned so much more about Nicole. We all did. I know that there's a lot of baggage there. It would be very interesting to see what those people are like." But she doesn't have high hopes for them being redeemed. 
Provost-Chalkley wasn't able to chime in
https://www.instagram.com/p/BtzF_XAA27P/
Tim Rozon (Doc Holliday) and Dominique Provost-Chalkley (Waverly Earp) weren't able to attend Comic-Con, but they got together and sand the theme song as Rozon played the guitar as a video tribute to the fans, which was shown during the panel. "We love you, we adore you, and we miss you," said Rozon on the video to the fans. Appropriately, the moderator noted, Doc and Waverly are trapped in the Garden of Eden as of the Season 3 finale.
Check out Showbiz Cheat Sheet on Facebook!
Source: Read Full Article