The CW's Legends of Tomorrow is about a group of misfit superheroes who travel through time trying to protect it. But, of course, they are terrible at their jobs. The series is a spinoff of both Arrow and The Flash, and it premiered in Jan. 2016. And in a deal with Netflix, Legends of Tomorrow is a part of the streaming service's library. But recently, fans had noticed that Netflix had not added season 6 to its library before The CW started airing season 7.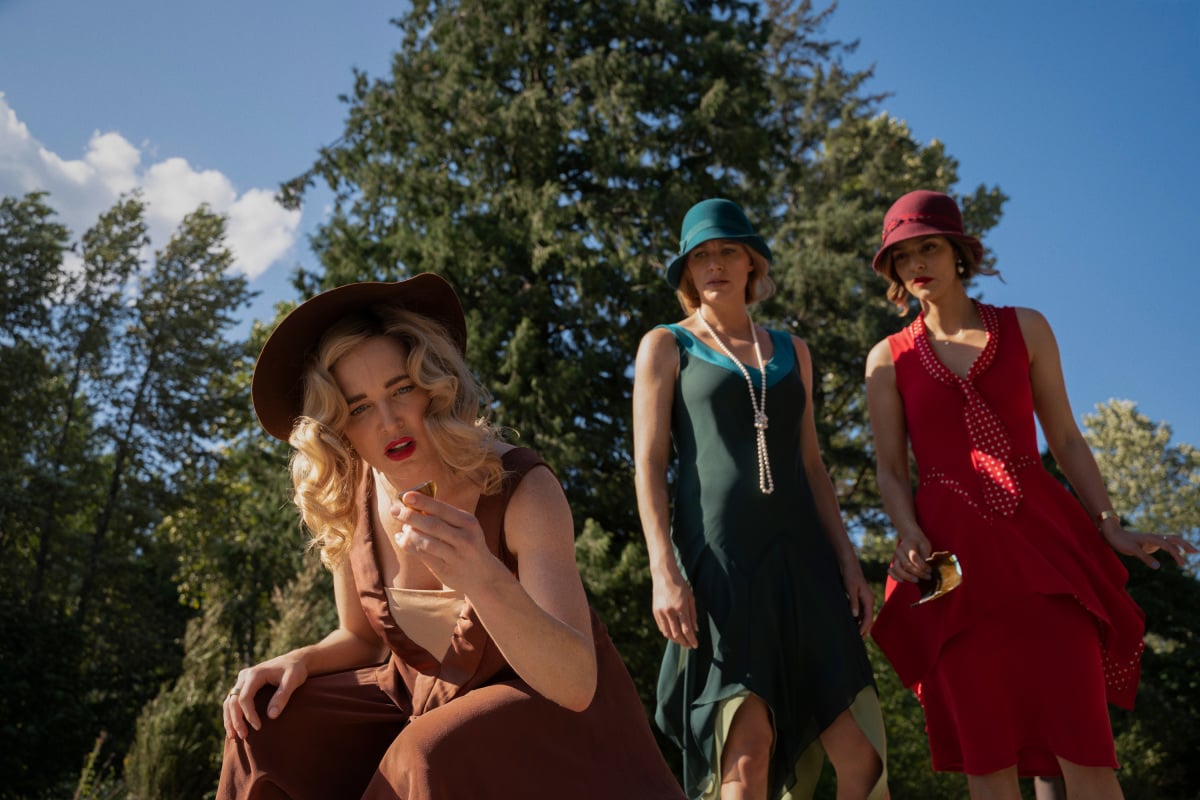 Is 'Legends of Tomorrow' Season 6 on Netflix?
Per Netflix's deal with The CW, the streaming service has the rights to the seasons of their shows eight days after their finales air on television. Since Legends of Tomorrow Season 6 ended on Sept. 5, in theory, it should have been added to Netflix on Sept. 13, but it wasn't. Fans would have to wait just a little bit longer to catch up on their favorite show.
According to TVLine, Netflix added Legends of Tomorrow Season 6 to its library on Oct. 18, even though season 7 has already premiered on The CW. The reason behind the hold-up is unknown. Nevertheless, the season is now on the streaming service.
So, fans of Legends of Tomorrow can rest easy because the first six seasons are available to watch on Netflix. Happy bingeing!
When will 'Legends of Tomorrow' Season 7 be on Netflix?
It's hard to predict when the current Legends of Tomorrow season will hit Netflix since it only just started airing. Plus, since season 6 did not arrive on time to the streaming service, it might be safe to say that the eight-day window is no longer the cardinal rule.
But if we were to make calculations based on the previous model, we could predict that Legends of Tomorrow Season 7 would be added to Netflix's library sometime in March. Season 7 premiered on Oct. 13 and will consist of 13 episodes. If we account for the average amount of breaks television shows tend to take between episodes, plus the holiday break, then the finale could air near the end of Feb.
But, of course, this is all just speculation. Netflix can always pull a fast one on us and wait until DC's Legends of Tomorrow Season 8, which The CW has not confirmed yet, premieres to add season 7.
What are the characters facing in season 7?
In Legends of Tomorrow Season 7, the Legends get stuck in 1925 with no way to return home. A mysterious duplicate Waverider blew up the team's ship in the season 6 finale. Now, they must figure out a way to fit in with the people of the '20s without the Waverider's technologies. And, of course, the Legends need to find a way home.
Legends of Tomorrow Season 7 stars Caity Lotz as Sara Lance, Tala Ashe as Zari Tomaz and Zari Tarazi, Jes Macallan as Ava Sharpe, Olivia Swann as Astra Logue, Adam Tsekhman as Gary Green, Shayan Sobhian as Behrad Tarazi, Lisseth Chavez as Esperanza "Spooner" Cruz, and Nick Zano as Nate Heywood. Amy Louise Pemberton as Gideon and Matt Ryan as Gwyn Davies also join as series regulars.
Legends of Tomorrow airs Wednesdays at 8 p.m. ET on The CW. Fans can watch the first six seasons of Legends of Tomorrow on Netflix.
Source: Read Full Article