Mayans MC is back for season 4, and the trailer teased a long-awaited war with SAMCRO from Sons of Anarchy. Showrunner Elgin James promised the new season would start off "with a bang" — with more action than the first three seasons combined.
James says they will take their time and be patient in season 4 because "we also have to reset ourselves emotionally" after the season 3 finale. But "once it starts rolling again, there's no stopping it."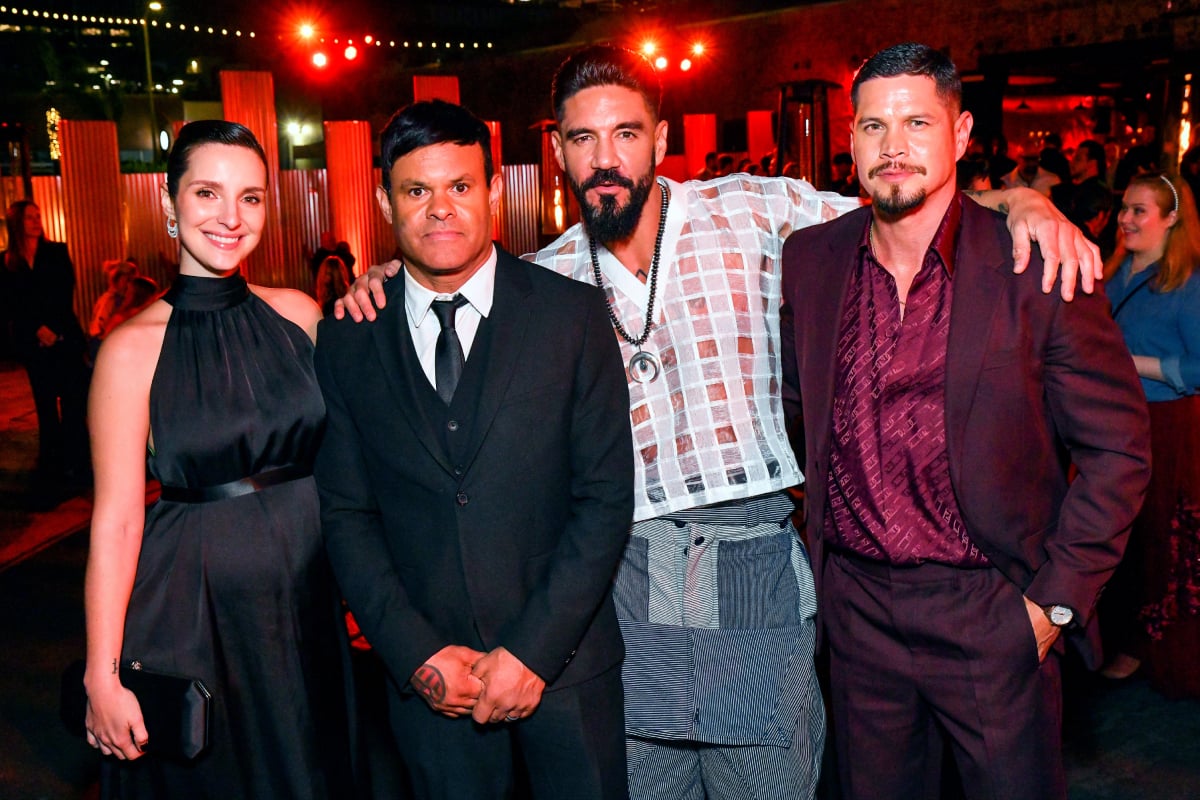 Where we left off in 'Mayans MC' season 3
Season 3 was all about a civil war to crown one king, but fans knew it wouldn't end well. Bishop (Michael Irby) attempted to grab complete control of the club. And by the end of the season the fighting was almost over — there was just one more head left to chop. But his brothers in the Mayans were a lot harder to kill than he expected.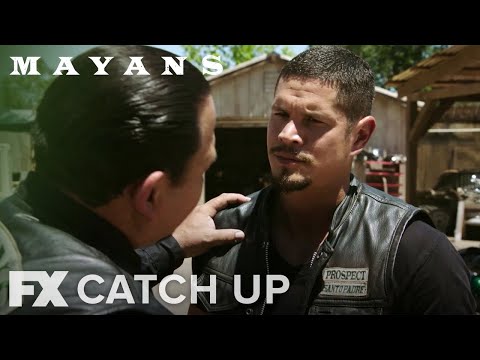 Meanwhile, EZ (JD Pardo) had been torn all season between his life with the Mayans and starting over with Gaby (Sulem Calderon) in Northern California. Despite the fact that it was his plan to leave the Mayans with just one king. By the finale, EZ was ready to leave and give up on his obligation to the club. But, that choice was ultimately made for him.
Felipe told Gaby his family was broken
When Gaby showed up at Felipe's (Edward James Olmos) to pick up her final paycheck, she told him about her and EZ's plan to move to Lodi to start over. But Felipe begged her not to do it, and told her his family was broken. And he doesn't want Gaby to sacrifice herself to rescue his son.
Gaby ended up leaving without EZ. And when he found out his plan was falling apart he went to find her. But at the same time, there was a hit out on EZ from Miguel Galindo. But Marcus Alverez (Emilio Rivera) shows where his true loyalties lie, and refuses to kill EZ.
Finally, EZ arrives at Gaby's house but she's already gone. That's when he discovers a letter left behind on the door addressed to him that read, "When summer returns and the roses bloom."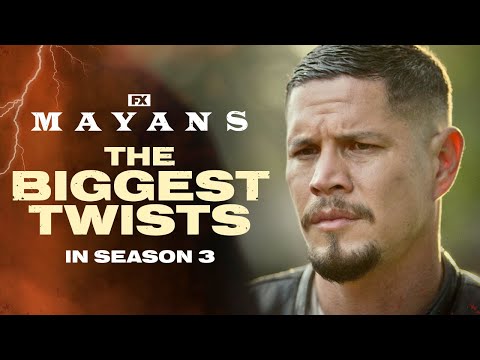 Season 3 of the Sons of Anarchy spinoff also ended with Miguel Galindo's (Danny Pino) many crimes finally coming back to haunt him after he nearly murdered his own wife Emily (Sarah Bolger). Miguel's sole focus last season was getting revenge for his mother's death, which meant payback for EZ. Who he believes was responsible.
Miguel also thought Emily was involved, which is why she was supposed to die. But Miguel couldn't go through with the murder and she woke up from her drug-induced slumber. After all the warning signs about her toxic relationship with Miguel over the years, will season 4 finally see Emily get out?
EZ is committed to the club by the end of 'Mayans MC' season 3
Emily did show up at EZ's after realizing Miguel tried to kill her. But, when she saw that he was leaving with Gaby, she decided not to tell him what happened. They did, however, share a kiss and Miguel is now on the run.
By the end of the episode, EZ told Angel (Clayton Cardenas) that he was committed to the Mayans. But when he was sitting at the clubhouse, shots started ringing out and Molotov cocktails were flying. EZ pulls his gun and realizes that Canche has arrived with reinforcements to pay back Bishop and the Santo Padre chapter.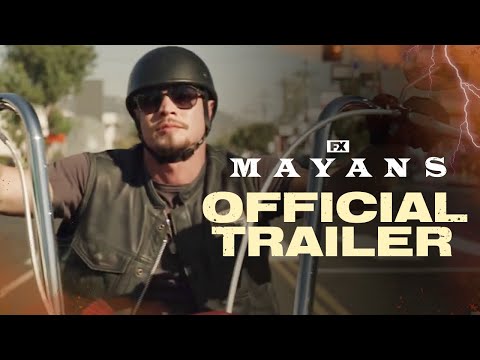 Where will Miguel end up now that he's on the run? What's next for Emily? Can EZ forgive his father for convincing Gaby into leaving without him? Will the Santo Padre chapter find a way to survive the coming onslaught?
Fans will find out when season 4 of Mayans MC premieres April 19 on FX.
Source: Read Full Article