Netflix pushes the envelope with their newest series Heartstopper. The LGBTQ romance drama centers on a year 10 student named Charlie Spring (Joe Locke). Charlie is openly gay, a bit high-strung, but has a good heart. During a new term, he is forced to sit next to rugby player Nick Nelson (Kit Connor) from year 11. Their seating arrangement begins a life-changing journey. Before it became a British Netflix series, Nick and Charlie's Heartstopper story was first a graphic novel series.
Charlie Spring wants to find someone who accepts him in 'Heartstopper'
Heartstopper is an LGTBQ story about two high school students who try and navigate growing feelings, sexuality, and even friendships. Charlie is not a popular kid and has a close knight group of friends. His classmates are aware of his sexuality, but Charlie has dealt with bullying in the past.
While Charlie is not afraid of who he is, his romantic interests do. At the start of a new school term, Charlie gets assigned a new desk mate. It just so happens to be one of the school's popular rugby players, Nick. Unlike other male classmates, Nick is welcoming and kind and shows no ill feelings toward Charlie.
"When gentle Charlie and rugby-loving Nick meet at secondary school, they quickly discover that their unlikely friendship is blossoming into an unexpected romance," a Netflix synopsis reads. Heartstopper is a self-discovery story about acceptance, love, friendships, and finding courage.
'Heartstopper' was originally a graphic novel series first illustrated on Tumblr
The relatable characters and story of Netflix's Heartstopper originated from the illustrated pages created by author Alice Osemen. According to Osemen's official website, Heartstopper was first posted on Tumblr and Tapas in 2016. Her story quickly gained a following.
"Alice Oseman crowd-funded a limited print-run edition, meeting her funding goal in less than two hours. Hachette Children's Group published Heartstopper Volume One more widely in Spring 2019, followed by Volume Two in July of the same year. Since then, Hachette Children's Group have published a further two volumes and a colouring book," says Osemon on her site.
The Heartstopper graphic novels have sold over one million copies worldwide, leading to book tours and the newly released Netflix series. There are four novels total in the series so far. Osemen's plot of the first novel reads, "Heartstopper is about love, friendship, loyalty, and mental illness. It encompasses all the small stories of Nick and Charlie's lives that together make up something larger, which speaks to all of us."
Fans can learn more about the Heartstopper graphic novels, their author, and the series on Osemen's website. Her site also includes the plotlines for each novel and links to purchase.
Joe Locke felt the pressure of living up to the 'Heartstopper' graphic novels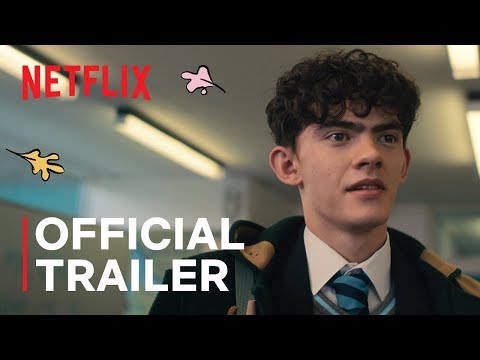 The Netflix series introduces actor Joe Locke in his first major leading role in his career. He plays the title role of Charlie Spring. Fans will find it difficult not to fall in love with the actor's sweet smile and overall charm in the series. Locke was a perfect fit for Charlie for fans of the graphic novels.
In an interview with 1883 Magazine, Locke explains he felt some pressure to adapt the illustrated character. The first season of the series adapts the first graphic novel.
"I think it comes with a bit of pressure sometimes to try and live up to the expectations of these characters, but I think the Heartstopper fandom is so supportive of everything that Alice does and trusts her vision so much that they put that trust in us, too. It's a really nice feeling," said Locke.
The actor admits trying to live up to an expectation can be hard. But he says he and the cast have been able to add their own unique charm to their series characters with the blessing of Oseman.
Source: Read Full Article