Stranger Things Season 4 has a new clip, and it's been posted on the official Stranger Things Twitter account. Let's see if we can decipher some clues from this latest mini-teaser from the folks behind the series.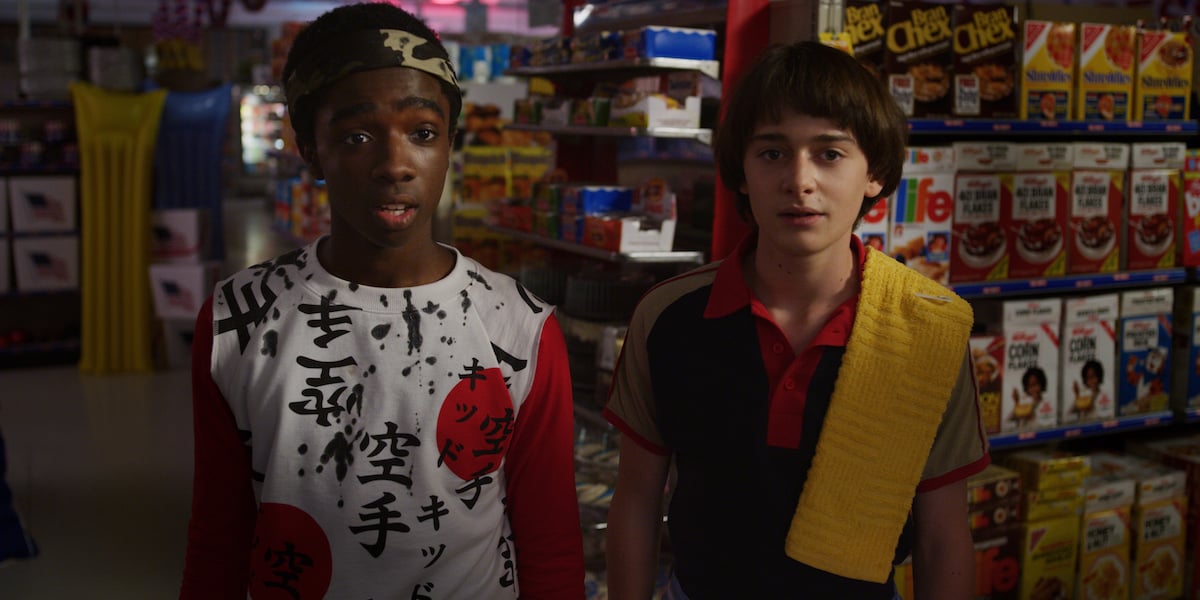 What's in the newest 'Stranger Things' Season 4 clip?
The clip is only 12 seconds long. This doesn't seem like much, but there's actually quite a bit of information packed into those 12 seconds. Viewers see images of an old newspaper viewed through a microfiche machine. The main headline reads "[REDACTED] Claims: Vengeful Demon Killed Family." We know about Demogorgons, Demodogs, and Mind Flayers, but demons? 
This is most likely related to a new character named Victor Creel, played by Robert Englund of The Nightmare on Elm Street fame. Englund is taking off his Freddy Krueger gloves and trading them in for a hospital gown from Pennhurst in Kerley County.
We've heard mention of Pennhurst before in a brief conversation between Mike (Finn Wolfhard), Dustin (Gaten Matarazzo), and Lucas (Caleb McLaughlin.) In Stranger Things Season 1, Mike wants to bring a newly discovered Eleven (Millie Bobby Brown) back to his house, Lucas balks at the idea claiming she could be from Pennhurst. When asked by Dustin what Pennhurst is, Lucas replies, "That nuthouse in Kerley County."
More information on the microfiche about Victor Creel
We know that Victor Creel has been in a psychiatric ward for years. This was in the information we received about new characters a while back. He's been blamed for the crime of murdering his entire family, which is what the following headline reads, "The Murder That Shocked a Small Community."
Earlier fans had mentioned they believed the grandfather clock seen so prominently in the Aug. 6 teaser was in the attic of Victor Creel. The Victorian house we also see in the microfiche images appears to be the same one we see boarded up in that trailer.
'Killer or Tragic Victim of a Vengeful Spirit'
The teaser continues to show images of other newspaper headlines. The next one reads, "Killer or Tragic Victim of a Vengeful Spirit." Could the spirit really be a creature from the Upside Down? We think there's a definite possibility.
Creel has been locked away for years, and in the meantime, his house looks like it's been condemned. With no one living in the house, we aren't sure what exactly is going on in the attic. We know do The Duffer Brothers (creators of the show) are very intentional with their teasers and trailers. There's most likely a reason we saw the grandfather clock in the attic for a beat longer than other images in the trailer. 
Some fans believe that the clock implies a nod to an upcoming time travel storyline. Others think it's a sign the new season will drop on New Year's Day because the clock is striking 12. However, another group of fans believes the grandfather clock may be a portal to the Upside Down. This would explain how a creature from the other dimension could have made its way into Creel's house and murdered his family. If someone hasn't ever seen something from the Upside Down, it would be easy to mistake it for a demon. 
We only have a little longer until TUDUM, Netflix's global fan event, will be live-streamed on Youtube. Until then, all eyes are on the Stranger Things social media accounts to see if we get any more pieces of the puzzle.
Source: Read Full Article