Courtney Kemp had a vision for each of the Power spinoffs. One thing she seemed especially excited to do was crossovers. But her plans for the shows became uncertain following the news of her Netflix deal.
While Kemp, who created and showran Power, will still be involved as an executive producer, it seems there are things that aren't totally up to her anymore. What's that mean for the crossovers then? Here's what Kemp said when asked.
Various spinoffs came from 'Power'
Power ran for six action-packed seasons until ending in 2020. But the story continues in four spinoffs: Tariq St. Patrick's Power Book II: Ghost, Kanan Stark's Power Book III: Raising Kanan, Tommy Egan's Power Book IV: Force, and Rashad Tate's Power Book V: Influence. While the shows are independent of one another, Kemp planned for crossovers since they exist in the same universe.
"We are patterning it after Marvel, where different characters come in and out of other people's shows," she said in a past interview with Entertainment Weekly. "So there's crossovers and some of your favorite characters will come back, even if they don't get their own spin-off, they will show up in places. We're trying to really do it for the fans, to give the most of what they want."
Viewers got a taste of that in the first season of Power Book II: Ghost, when Tommy, for example, popped up in New York. More crossovers were expected in the other three spinoffs, but it seems that's no longer a guarantee.
Kemp on her crossover plans for the 'Power' spinoffs
During a live conversation on Instagram, Kemp opened up about her future with the Power universe. It was announced in August that she would move from Lionsgate to Netflix to develop new projects there, raising questions about her plans for the Power spinoffs. While Kemp will still be involved creatively, she suggested certain decisions will now fall on others.
"That's gonna be up to Brett and Gary now," she said on live, seemingly referring to the new Power Book II: Ghost showrunner Brett Mahoney and executive producer Gary Lennon.
"When we first conceptualized the 'Power' universe, we definitely had a plan for going back and forth between different shows," she continued. "I had this great, like, sort of construction where Tate was going to come off an 'Influence' episode and go to Chicago and run into Tommy, and there was going to be a Tariq piece of all of that. Like we really did think about doing all those things. And I guess if that happens or things like that happen now, going forward, it'll be up to Brett and Gary, and I won't be quite as involved in all of that."
We're certainly hoping for more of those crossovers. But it seems there are exciting things ahead either way.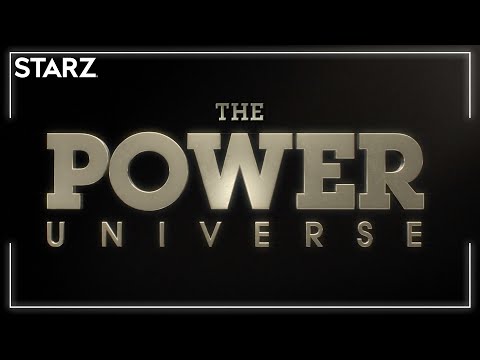 Kemp on her new projects
Speaking about her move to Netflix, Kemp detailed some of the projects she's looking forward to.
"We're just in the beginning stages, but I can tell you guys that I do want to write things with female leads. I haven't had an opportunity to write a lot of female leads. I really want to write some things that are actually not about drug dealing as much. That may come up, but I'm also interested in, not surprisingly, some Black joy this time around," she said on another Instagram Live, laughing.
She continued: "I'm interested in doing some things that are positive that uplift us. I got told no about a lot of shows that I wanted to do that were not about drugs. And I'd like to do some shows that are about that."
In the meantime, fans can catch more of her work in the Power spinoffs. The second season of Power Book II: Ghost is playing out at the time of this writing. The first season of Power Book IV: Force will follow in February.
Source: Read Full Article