Claire Foy and Matt Smith's work as Queen Elizabeth and Prince Philip officially wrapped with the end of The Crown season 2 in December 2017. Get ready to welcome new faces, new (and true-ish) story lines to care about, and more money (for the new face behind the queen). Here's what we know about The Crown season 3 so far:
There's no official release date, but there is some promising news.
Although Netflix hasn't announced an official release date yet, the newest season is set to debut in late 2019.
Tobias Menzies, the new Prince Philip, accidentally let it slip that the episodes will drop in November. TBD on whether or not that's true, but it's a good hint.
The series will pick up right where season 2 left off, which places viewers in 1964.
Following The Crown tradition, season 3 will span roughly a decade, from 1964 to 1976, during which Harold Wilson served as prime minister for two terms. In May 2018, Netflix confirmed that Wilson will be played by English actor Jason Watkins.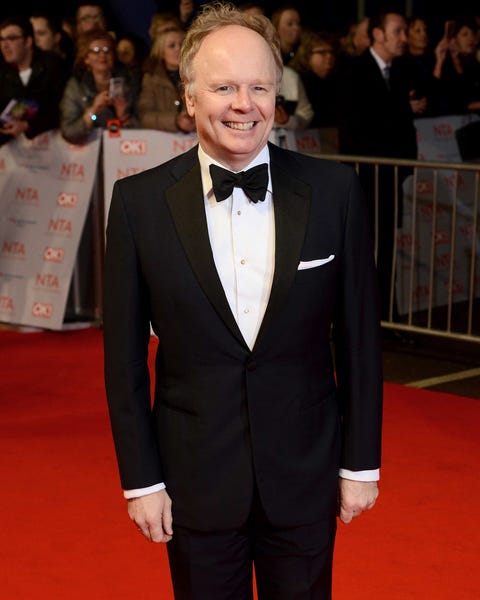 With season 2 ending with the birth of Elizabeth's fourth child, Prince Edward, season 3's premiere could cover anything from Elizabeth and Margaret being photographed doing water sports by the paparazzi (July 1964) to the queen's visit to Prince Edward Island (October 1964) to her appearance at the Royal Academy of Dramatic Art in London (November 1964), when she wore this gorgeous dark-coral gown.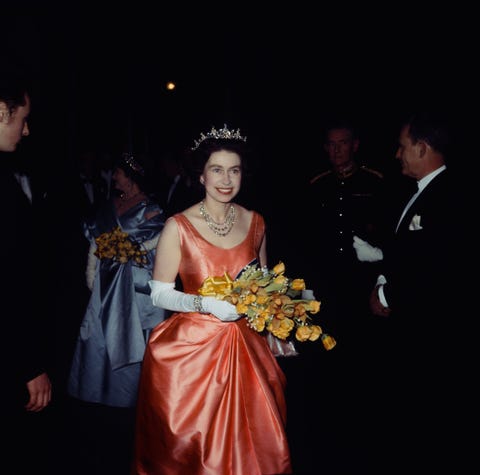 FYI: Season 4 will cover Margaret Thatcher's post as prime minister, which began in 1979.
The downfall of Princess Margaret and Tony Armstrong-Jones's marriage will likely be covered.
As history tells us, Margaret and Tony were married for nearly two decades before separating in 1976. The couple, who were unfaithful to each other and had multiple lovers over the years, announced their divorce in 1978.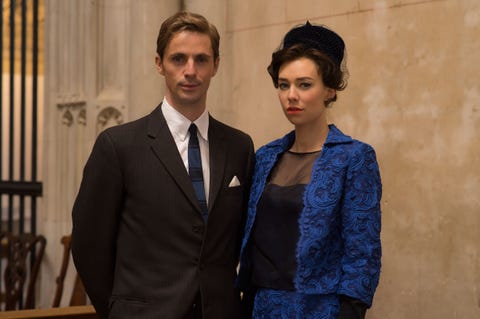 Queen Elizabeth II will be portrayed by Olivia Colman.
In October 2017, Netflix announced that the royal torch for seasons 3 and 4 had been passed to Olivia, whose most recent work includes Broadchurch and The Night Manager (the latter earned her a Golden Globe for Best Supporting Actress). In February 2018, Olivia told Radio Times that Claire will be "a very hard act to follow." Fun fact: Olivia portrayed Queen Elizabeth (the queen mother) in the 2012 movie Hyde Park on Hudson.
On July 16, Netflix released the first official photo of Olivia as QEII. Here she is having tea on the first episode of season 3:
Patience. pic.twitter.com/7F2f2aBON3
Helena Bonham-Carter will be the new Princess Margaret.
After weeks of speculation, Helena's casting was confirmed on Instagram by Vanessa Kirby, who played Margaret in the first two seasons. "Honoured," Vanessa captioned the photo. Same, TBH.
https://www.instagram.com/p/Bd4pPWmFBWj/
Honoured @thecrownnetflix
A post shared by Vanessa Kirby (@vanessa__kirby) on
On July 18, Netflix released the first official photo of the new Margaret, along with the caption "Hope."
Hope. pic.twitter.com/BFeE54Ro6C
Tony Armstrong-Jones will also look different.
In June 2018, Netflix announced that Ben Daniels will take over the duty of playing Princess Margaret's first husband. Ben, who has a theater background, most recently played General Antoic Merrick in Rogue One: A Star Wars Story and Father Marcus Keane on The Exorcist TV series.
Here is Ben as Tony.
Hurt. pic.twitter.com/MfN675kFwE
Tobias Menzies will take over Prince Philip duties.
In March 2018, Deadline confirmed that Tobias had closed the deal to play Philip on seasons 3 and 4, despite the fact that Paul Bettany had long been in talks to inherit the role from Matt Smith. Tobias has appeared on Outlander (Frank and Black Jack Randall), Rome (Brutus), and a little show called Game of Thrones (Edmure Tully). He's also the Duke of Cornwall in the upcoming King Lear on the BBC.
On August 28, Netflix revealed the first official photo of Tobias as Philip.
Ambition. pic.twitter.com/u2AVWK1u5c
Princess Anne will be played by newcomer Erin Doherty.
Per the Hollywood Reporter, Netflix has cast the Call the Midwife actress to play Elizabeth and Philip's only daughter. The Crown is Erin's third major show along with the new BBC miniseries adaptation of Les Misérables. (The cast includes Dominic West, David Oyelowo, Lily Collins, and the queen herself, Olivia Colman.)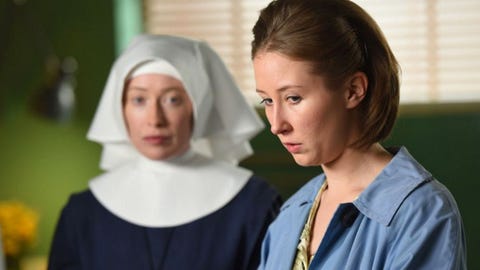 A young Camilla will be introduced.
In April 2017, The Crown producer Suzanne Mackie confirmed at the BFI & Radio Times Television Festival that viewers will "start meeting Camilla Parker Bowles in season 3," which makes sense, considering she first met Prince Charles in the early '70s. Charles and Camilla married other people—Princess Diana (1981) and Andrew Parker Bowles (1973), respectively—before reuniting and tying the knot in a civil ceremony in 2005.
In October 2018, Netflix announced that British actress Emerald Fennell will play young Camilla. "I absolutely love Camilla and am very grateful that my teenage years have well prepared me for playing a chain-smoking serial snigger with a pudding-bowl haircut," Emerald said in a statement.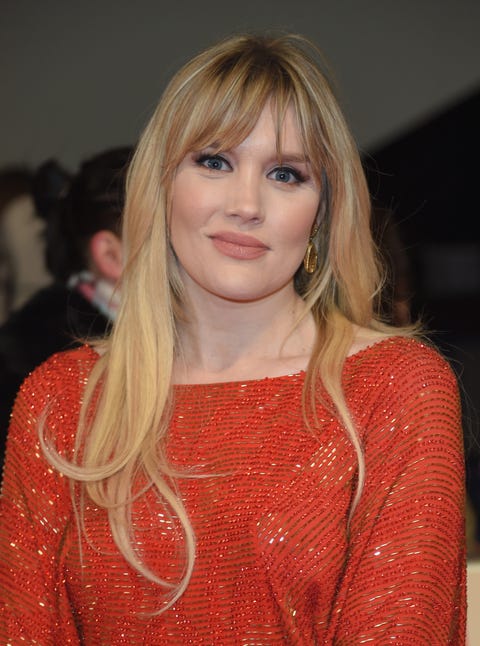 Emerald was most recently in the BBC series Call the Midwife. Per Variety, she is also one of the head writers for season 2 of the Sandra Oh crime drama Killing Eve.
There's a new Charles in the palace.
As Charles enters his late teens on the show, Netflix has replaced actor Julian Baring with Josh O'Connor, who most recently appeared in the BBC series adaptation of Les Misérables.
Josh O'Connor will play Prince Charles in The Crown Season Three. pic.twitter.com/FHrqE2dQhA
In July 2018, Netflix also announced that actress Victoria Hamilton will be replaced by Marion Bailey in the role of the queen mother.
Marion Bailey will play the Queen Mother in The Crown Season Three. pic.twitter.com/T6JX2D8Qyg
We won't be seeing Princess Diana just yet.
Although Camilla will be a part of season 3, it appears we'll have to wait another season for Princess Diana to enter the scene. Netflix announced in April 2019 that newcomer Emma Corrin will play young Princess Di in season 4, which starts filming in late 2019.
The Crown will show its queen her money.
Following the horrific news that Claire was paid less than Matt because of his Doctor Who fame, Mackie announced in March 2018 at the INTV Conference in Jerusalem, "Going forward, no one gets paid more than the queen."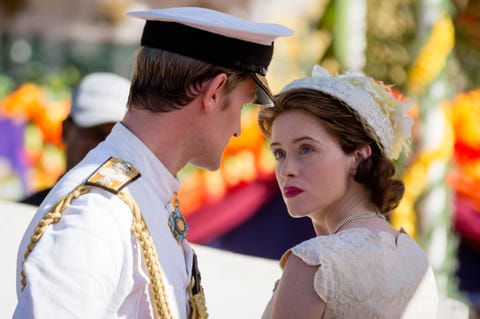 Prince Philip is going to continue to be…difficult.
As if Prince Philip didn't have enough identity issues in the first two seasons, apparently he'll struggle with the 1969 Apollo 11 moon landing.
"[Showrunner] Peter [Morgan] has taken this angle that Philip gets very absorbed by the heroism of these men compared to what maybe he hasn't done with his own life," Tobias told Radio Times in February 2019. "That's what's interesting about the show: He takes surprising bits of history and then views the characters through the prism of those events. That was really fun to do."
Olivia is finding playing Queen Elizabeth to be tricky.
Back in December, Olivia said in an interview that playing Queen Elizabeth is really hard because "everyone knows what she looks like, everyone knows what she sounds like, everyone has an opinion on whether the casting is right."
Tywin Lannister might make an appearance??
Digital Spy reported in December that Charles Dance has been pictured on the set. The publication predicts he's stepping into the role of Uncle Dickie, but you probably know him best as good ole Tywin Lannister on Game of Thrones.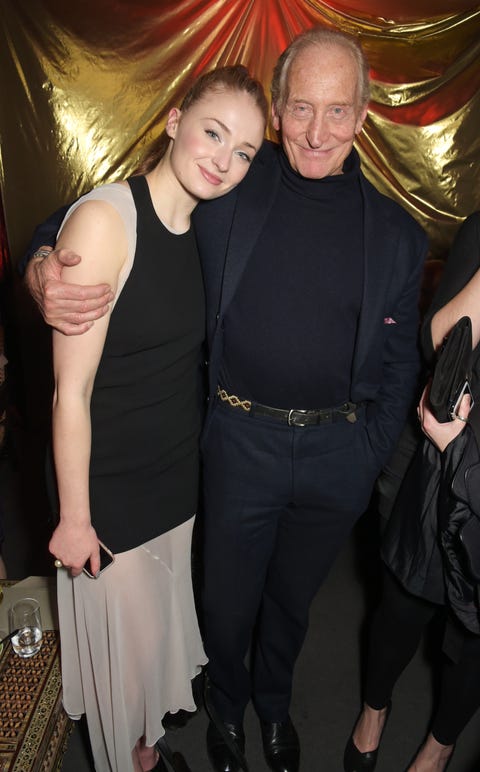 RIP.
There's a lot more to come after season 3.
The show is slated for six seasons, so we'll get to see even more characters join the cast.
This post will be updated as more season 3 news is announced.
Source: Read Full Article