CW series returns for Season 2 with just a 0.1 key-demo rating and 611,000 total viewers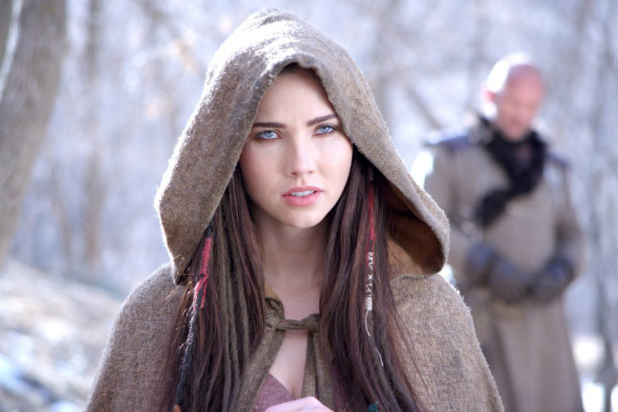 The CW
NBC's "Hollywood Game Night" and CW's "The Outpost" both premiered their new seasons last night. Neither did well, though the latter had a particularly bad TV return.
CBS and Fox tied for first in ratings, both with a 0.7 rating/4 share in the advertiser-coveted 18-49 demographic. CBS was first in total viewers with an average of 3.2 million, according to preliminary numbers. Fox was third with 2.84 million.
For CBS, "Love Island" at 8 p.m. had a 0.6/4 and 2.6 million viewers. At 9, "Big Brother" posted a 1.0/5 and 4 million viewers. "Elementary" at 10 got a 0.4 /2and 2.9 million viewers.
For Fox, "MasterChef" at 8 landed a 0.7/4 and 3 million viewers. At 9, "Spin the Wheel" received a 0.6/3 and 2.6 million viewers.
ABC was third in ratings with a 0.6 and second in viewers with 2.9 million. "Holey Moley" at 8 put up a 0.8/5 and 3.9 million viewers.
NBC and Telemundo tied for fourth in ratings, both with a 0.5/3. NBC was fourth in total viewers with 2.82 million, Telemundo was fifth with 1.4 million.
At the very bottom of the Nielsen ratings sheets was The CW, which averaged just a 0.1 rating and 603,000 viewers on the evening. At 8, "iZombie" managed a 0.2 and 594,000 viewers. "The Outpost" at 9 settled for a 0.1 and 611,000 viewers.
More to come…
Source: Read Full Article