Fans can't wait for MTV's The Challenge Season 37, Spies, Lies, and Allies, to finally air. The new trailer shows 17 U.S. players competing against 17 international players in Croatia for the big prize money. And it looks like the veterans will all band together to create an impenetrable "super alliance." Here's what the trailer suggests as well as who's likely a part of the "super alliance."
[Spoiler alert: Spoilers ahead for who wins MTV's The Challenge Season 37.]
MTV's 'The Challenge' Season 37 cast contains a number of veteran players duking it out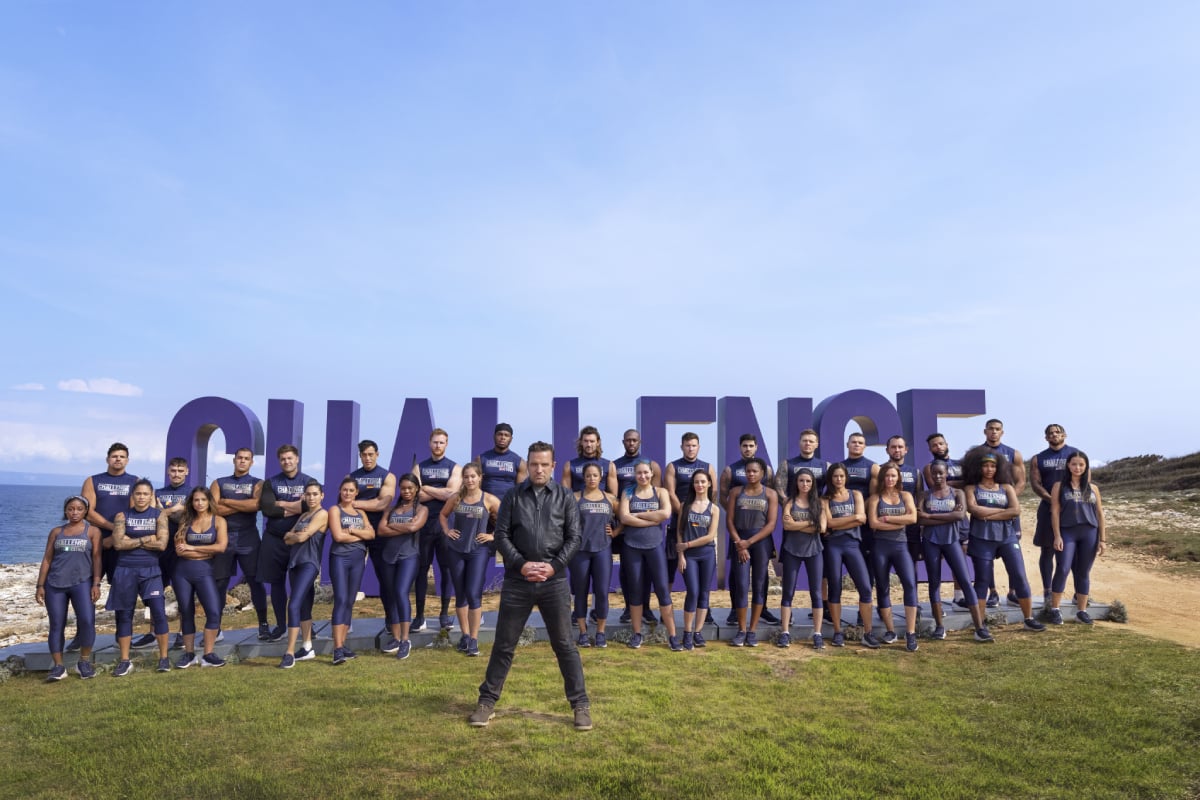 MTV's The Challenge Season 37 features a number of veteran cast members hungry for a win. While most of the cast members have never competed on the show before, many others have — but only a few have ever tasted victory. For that reason, we expect Spies, Lies, and Allies to get viciously competitive.
So, which members of The Challenge Season 37 cast are returning players? CT Tamburello, the winner of Double Agents, is set to return. Nelson Thomas, Cory Wharton, Josh Martinez, Kyle Christie, Fessy Shafaat, Devin Walker, and Nam Vo will also compete for their chance at a win.
As for the women, we'll see Ashley "Millionaire" Mitchell get back in the game. We'll also see Nany González, Aneesa Ferreira, Kaycee Clark, Amanda Garcia, Big T Fazakerley, and Tori Deal. Not only that, but the new trailer teases the return of The Challenge Season 36 winner Amber Borzotra. It seems she enters late in the game as an alternate.
New trailer suggests there's a veteran 'super alliance'
MTV's The Challenge Season 37 cast contains a number of veteran players with a sordid history, so it's anyone's guess how they plan on working together. The trailer for the new season suggests the veterans work together to create a "super alliance." But we'll be interested to see how this pans out with players who intensely dislike each other, like CT and Fessy, as well as Devin and Josh.
The Challenge Chronicles podcast touches on the alleged "super alliance" as well. The podcasters verify that the season begins with players in pairs — one U.S. cast member is paired with one international contestant. As for the all-veteran alliance, the podcasters then note they feel the vets "have no choice," as they must work together to take out all the rookies. This likely means every veteran listed above works together to take out the newcomers, including Amber.
"The number of vets on this season — if you include Fessy and Kaycee — is 14," the podcasters note. "So, they do not have the numbers." For this reason, it only makes sense that every vet, regardless of their past, will band together and bring some rookies on their side to eventually outnumber the newbies.
'The Challenge' Season 37 spoilers suggest 2 veterans win
Spoilers are in — and MTV's The Challenge Season 37 winner has been revealed. Instead of just one winner, we'll see two. It seems CT's on a roll, as he wins Spies, Lies, and Allies for the men. And Kaycee allegedly wins for the women.
It looks like the final contains almost all veteran players, too. Spoilers suggest Nany, Emy Alupei, Tori, Nelson, Kyle, and Devin all make it to the final. Emy isn't a vet, so we'll be curious to see her tactics for making it as far as she does on the season.
The Challenge: Spies, Lies, and Allies premieres Aug. 11, 8 p.m. EST, on MTV.
Check out Showbiz Cheat Sheet on Facebook!
Source: Read Full Article