Mindy Kaling and Justin Noble's new HBO Max comedy, The Sex Lives of College Girls, has been renewed. And series star Amrit Kaur, who plays Bela, thinks her character could end up working on Saturday Night Live in the coming seasons.
Bela starts her own campus comedy group in 'The Sex Lives of College Girls' finale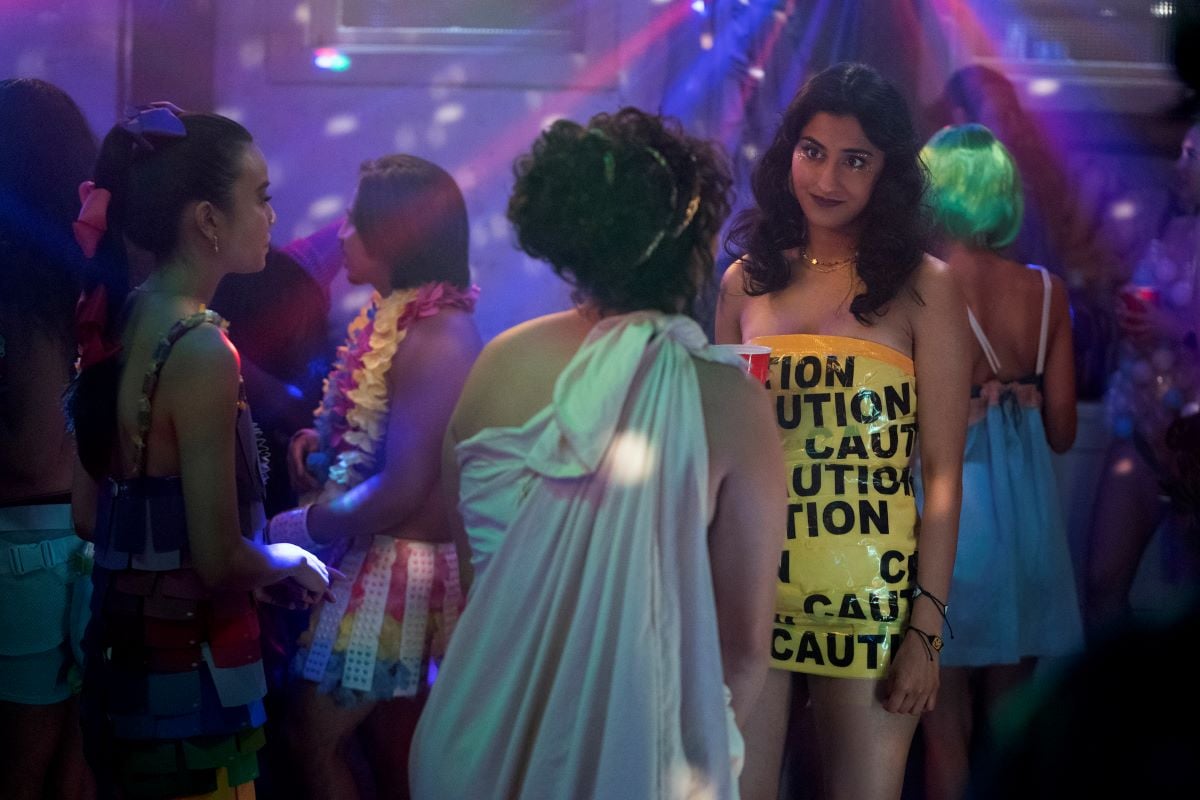 The Sex Lives of College Girls centers on four college roommates — Whitney (Alyah Chanelle Scott), Leighton (Reneé Rapp), Kimberly (Pauline Chalamet), and Bela (Amrit Kaur). Bela is a sex-positive comedy writer whose parents think she's studying neuroscience. Throughout the season, Bela tries to land a spot in the prestigious campus comedy group, The Catullan.
In the penultimate episode of the season, Bela gets into The Catullan. But when she and another female inductee are assaulted by one of the editors, they make an official complaint. This results in retaliation from other Catullan members. So Bela and two of her colleagues decide to start their own female comedy crew on campus.
'The Sex Lives of College Girls' star Amrit Kaur says she thinks Bela could end up on 'Saturday Night Live'
As Bela, Kaur wants to continue to dive into her comedic chops. And she's been doing stand-up to work her funny bone.
"I feel like I can go even deeper in the comedy," Kaur told EW. "I'm excited to go even further. I'm starting to prep for season 2 already, I'm going to a stand-up show today to perform a set, so the research continues!"
In The Sex Lives of College Girls, a Catullan editor suggests former members have gone on to become prominent comedy writers. And Kaur thinks the show should continue to explore Bela's burgeoning comedy career and perhaps even make her a writer on Saturday Night Live.
"I'm looking forward to seeing where they lead her comedy trajectory, if she ends up on SNL or whether she goes and does stand-up or continues writing," she suggested. "Very excited to see that."
The final episodes of the HBO series dove into Bela's relationship with her mom and dad. And that's something Kaur hopes to see more of. "I would also like to see Bela's journey with her parents more intimately because she's so rebellious and obnoxious it would be interesting to see how her parents handle that," she noted.
Amrit Kaur says Bela can flourish without the Catullan
Even though the Catullan is known as the big comedy brand on campus, Kaur believes that Bela's career can flourish through her new female-led endeavor.
"I think it's fantastic to see a woman who's coming from a sheltered home now stepping into the reality of adulthood and facing the world in its racism and, in this case, sexual assault, and seeing how to navigate that when she has such big dreams," she told EW. That's hard."
RELATED: 'The Office': Mindy Kaling and John Krasinski's Parents Worked In the Same Place for Years
"It's empowering to see her make the decision that her integrity, her art, and intelligence will lead her to wherever she needs to go, and that doesn't have to be through The Catullan," Kaur continued. "It can be through a comedy group that she starts with other women."
The first season of The Sex Lives of College Girls is streaming on HBO Max.
Source: Read Full Article