Though Robert Pattinson has found continued success following his stint in the Twilight movie franchise, plenty of fans will always see him as Edward Cullen. Pattinson portrayed the brooding vampire from 2008 to 2012, earning millions of dollars and becoming a household name. And while it may be hard for Twilight fans to picture anyone else playing Edward, when Pattinson was first cast, plenty of fans were less than pleased.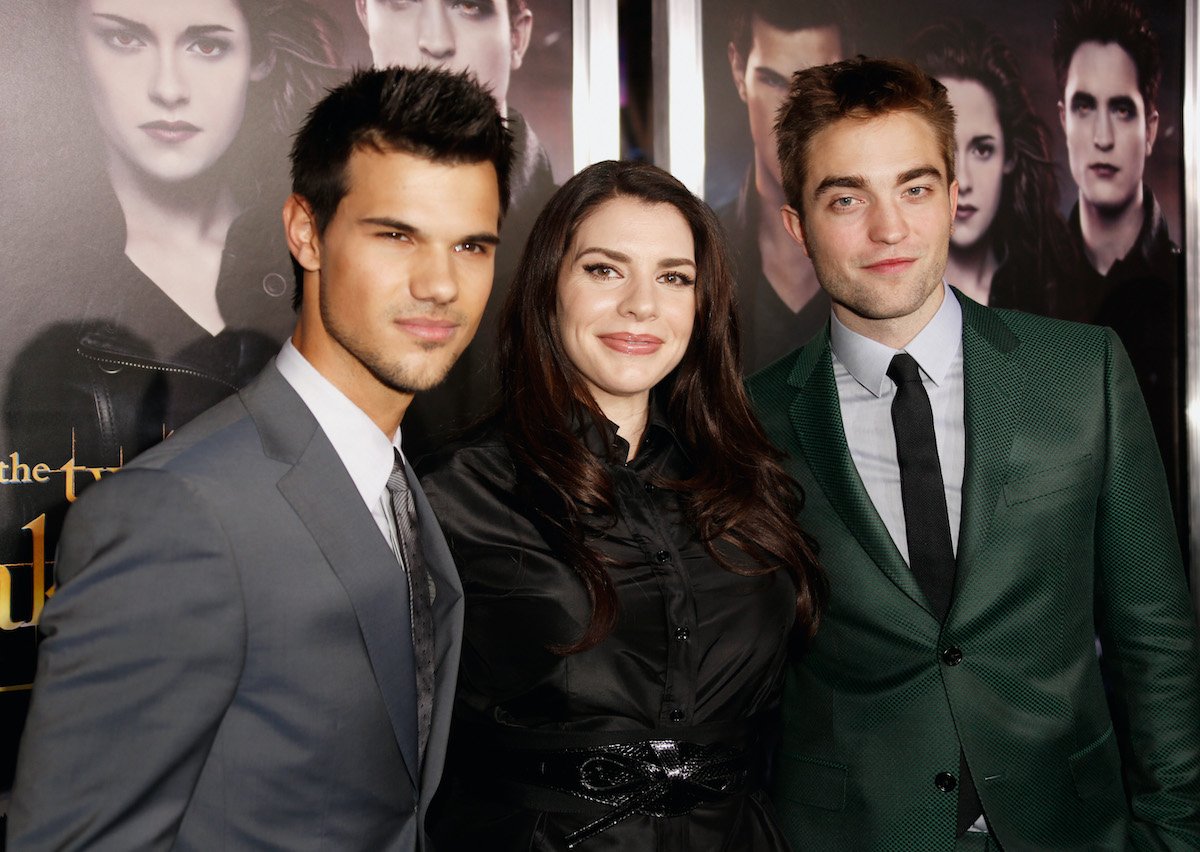 Before The Twilight Saga became a multi-billion dollar film franchise, it was a popular book series. Based on the eponymous books by Stephenie Meyer, the novels were bestsellers and had developed a cult audience. Naturally, fans of the books had plenty of opinions when it came time for the producers and directors to cast actors in the roles of their favorite characters.
Many 'Twilight' fans weren't happy when Robert Pattinson was cast as Edward Cullen
While most fans were pleased with the choice of Kristen Stewart for Bella Swan, the reaction to Pattinson was pretty mixed. Some felt that he did not fit the role physically, especially since he had a bad hair dye job when he auditioned for Twilight. In fact, Pattinson has shared that his mother sent him a petition, signed by thousands of fans, that demanded he be replaced with someone else because he wasn't "attractive" enough.
But what did Meyer think when she learned that Pattinson would be portraying one of her beloved characters? Funnily enough, the writer thought that Pattinson's unique looks really lent themselves to Edward even though he wasn't exactly what she pictured in her brain when she thought of the vampire. On her website, the Twilight author got candid about her first impression of Pattinson.
Stephenie Meyer, gets candid about her first impression of Pattinson
"My opinion was that Rob would do a good version of Edward physically. Not the Edward I see in my head, of course, but a good and interesting portrayal," Meyer shared of the Twilight actor. "There's something otherworldly about his face, I thought as I watched him in Harry Potter and checked out the pictures online. If vampires really existed, that's the kind of face you might wonder about, right? So I was happy with [director] Catherine Hardwicke's choice, because it's not like we were going to find someone who looked like the person in my brain."
Continuing on, Meyer shared that after meeting Pattinson her opinions remained pretty much the same. Though her opinions of Edward often differed from Pattinson's, she loved how much thought he was putting into his character. The Twilight author shared that she was interested in seeing what Pattinson's portrayal of Edward would be. But she truly knew he was the right choice when she saw him work for the first time.
The 'Twilight' author was blown away by Pattinson's performance
"I was excited to see what his version of Edward would be like," Meyer recalled. "Cut to a few weeks later, when I headed up to Portland to watch the filming. And then Catherine said action, and Rob shifted into character and my jaw dropped open." Clearly, Meyer didn't have the same qualms as some Twilight fans about Pattinson's ability to portray Edward. Though we're sure that many people who were against him playing the vampire have since changed their tune.
Source: Read Full Article