'Bachelor in Paradise' Season 7 Finale Hands ABC Tuesday Ratings Win
Michael Yarish/CBS
How CBS' 'United States of Al' Rewrote Season 2 Premiere After the Fall of Afghanistan
"Everybody understood that we had to do it right away," CBS comedy co-creator Maria Ferrari told TheWrap
The chaotic withdrawal of U.S. troops from Afghanistan this summer ended with the Taliban retaking control of the Middle Eastern country in astonishingly quick fashion, far sooner than even the most pessimistic would have expected.
For CBS' sophomore comedy "United States of Al," which centers on a U.S. Marine veteran who welcomes his Afghan interpreter to live with him in America, the news events led to a complete re-do of the show's second season premiere, which airs Thursday night.
Continue reading
Join WrapPRO for Exclusive Content,
Full Video Access, Premium Events, and More!
"We were shooting our second episode, and we started to get a glimpse that we would need to be extra agile," co-creator Maria Ferrari told TheWrap. "Everybody understood that we had to do it right away."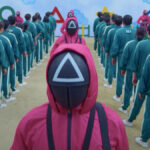 "United States of Al" stars Parker Young as Riley, a combat veteran struggling to readjust to civilian life in Ohio, and Adhir Kalyan as the interpreter who served with Riley's unit in Afghanistan and who has just arrived to start a new life in the U.S.
The show features a writers room staffed with military veterans and Afghans, many of whom were dealing with the fallout from the withdrawal of U.S. troops, which saw numerous Afghans attempt flee the country just as the Taliban were taking back control of the country, including the airports.
"We witnessed how some of our colleagues were trying to get their siblings and family members out. And they ended up teaming up with our military consultant Chase Millsap to try to get people into the airport," fellow co-creator David Goetsch said. "I think the decision to do it was was quick. [Everybody] was 100% on board. Everyone felt like it was the right thing to do."
They wrote a new premiere episode, which focuses on Al and Riley's attempts to get Al's sister Hassina (Sitara Attai) safely out of the country. The plotline draws from the experience of the writers without mimicking any particular experience. "It's not any one person's story," Ferrari said, "but every piece of it has a correlation to something or an experience."
Outside of the very real-world subject matter, the episode will look different for viewers: It will not feature a laugh track.
Even before the Taliban reclaimed the country it had ruled in the mid-1990s, Ferrari and Goetsch had been monitoring events in the region and how they might impact their show. "We weren't totally blindsided because we understood during season one, when Biden announced he was going to continue Trump's deal with the Taliban, that something was going to happen and that we were going to need to respond to it," Ferrari said. "We always understood that we were going to be working with within those parameters. We, just like many people, were caught off guard by how quickly it happened."
And the show does not shy away from criticizing how the Biden administration handled the evacuation of thousands of Afghan allies — though it does not mention the president by name. As Hassina's situation gets more dire — as her job with the United Nations could make her a target of the Taliban — Riley appears to be either apologizing for or defending his fellow Marines.
For the show creators, the dip into a hot-button partisan issue felt natural. "I'm happy to take a political stance that we promised our Afghan allies safety," Ferrari said. "And we owe that to them."
For his part, Goetsch is hopeful the show can educate viewers on the continuing fallout from the two-decade-long Afghan war, most importantly the settlement of Afghan refugees in the U.S.
"We always had our eye out in the real world. And if anything, I think our audience knows more around the situation with our characters than before. There are so many amazing stories around America, of veterans who have teamed up with Americans to try to help people get out," he said. "We also feel like there's an opportunity to highlight this story, which is going to be more relevant than it was last year. There are thousands of Afghans who are, in the next six months, going to be living in towns across America."