"I have to admit I'm impressed by the number of levels of idiocy this video achieves," one Twitter user jokes
Mark Zuckerberg Instagram
Mark Zuckerberg's bizarro Fourth of July celebration has many on social media going, "Um, huh?" It involves an electric hydrofoil surfboard, an American flag and a John Denver soundtrack.
In the Instagram video posted Sunday, Zuck's feet are strapped onto the board — which he's balancing on nicely, we might add — speeding along as Old Glory waves in the breeze and Denver's "Take Me Home Country Road" plays over the action.
We are not making this up. Check it out for yourself below.
A post shared by Mark Zuckerberg (@zuck)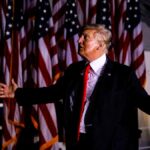 The weirdness of it all has many Twitter users pretty much thinking the billionaire is off his rocker. Reactions range from "bless his soul" to "where's Jaws when you need him?" Here's just handful of the jibes Zuck took over this one.

Source: Read Full Article