These days, director Peter Jackson's cinematic version of J.R.R. Tolkien's Middle-earth isn't nearly as revered as it once was. But fans chalk that up to the filmmaker's underwhelming The Hobbit trilogy. Still, the legacy of The Lord of the Rings holds strong nearly 20 years after it started. Yet, even the trilogy's most ardent fans might not know just how long filming went on.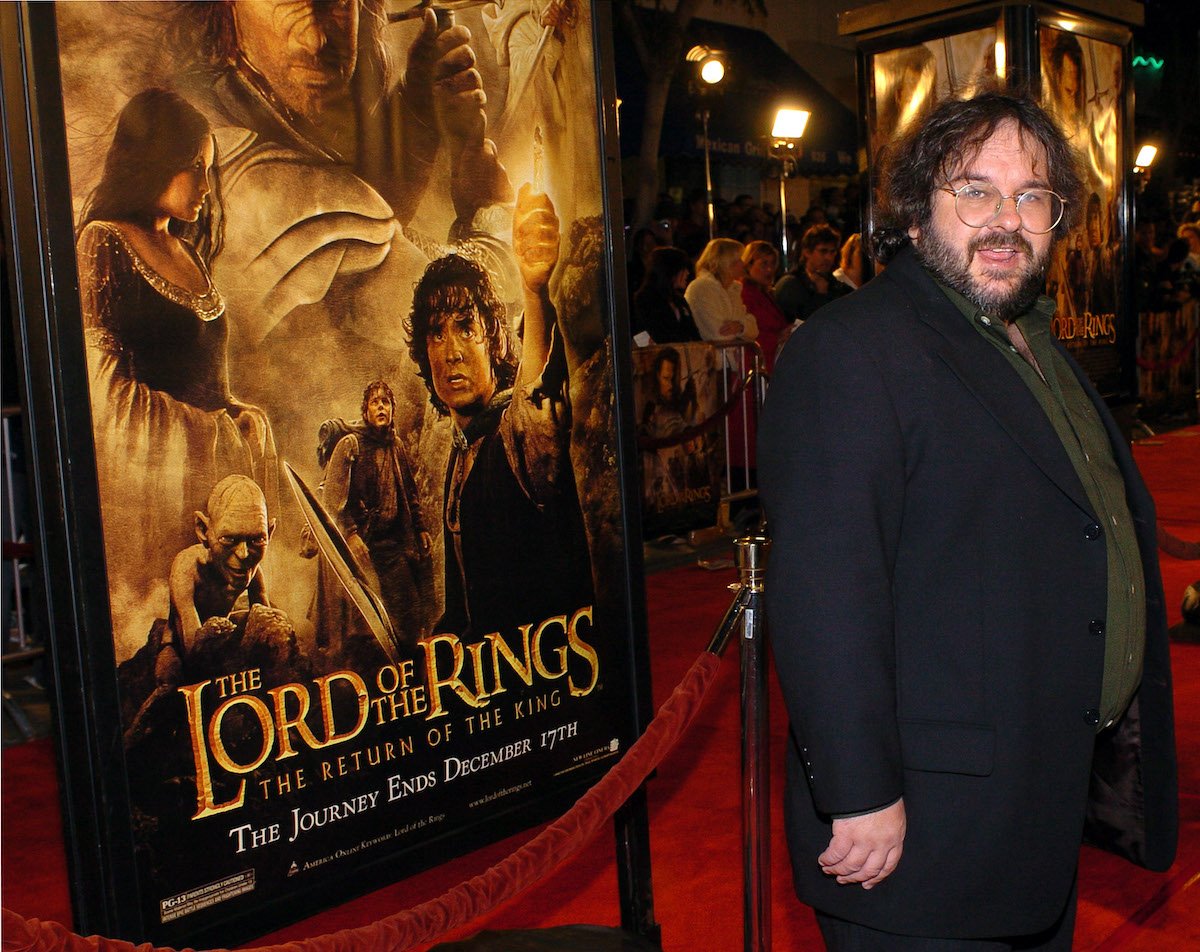 'The Lord of the Rings' trilogy completed its run in December 2003
Prior to its release, The Lord of the Rings trilogy felt like the kind of go-for-broke risk Hollywood rarely makes. Then 2001's The Fellowship of the Ring earned rave reviews, four Oscars, and nearly $900 million worldwide. From that point on, mainstream audiences were all-in to see how Frodo (Elijah Wood) and Sam (Sean Astin) would succeed in destroying the One Ring.
New Line Cinema — then mostly known for low and mid-budgeted releases — took a major chance on Jackson. The studio invested $300 million in The Lord of the Rings, and the gamble paid off. By filming all three films simultaneously, Jackson and company created a cost-effective way to capture Tolkien's adventure on film. And a cultural phenomenon was born.
But filming actually concluded after 'The Return of the King' hit theaters
The bulk of filming on The Lord of the Rings trilogy was completed by 2000. But Jackson did reunite his cast and crew periodically throughout the series' run. With The Two Towers and The Return of the King released in 2002 and 2003, Jackson was able to iron out the details prior to each film's theatrical launch. However, the final day of filming didn't take place until later.
As revealed on The Return of the King extended edition DVD, Jackson actually completed production three months after its release. In March 2004, the director captured a few shots for the extended version of the movie's avalanche scene. In the footage, Jackson notes how this must be the first time a director shot new scenes to an Oscar-winning Best Picture.
'The Lord of the Rings' will soon find new life as an Amazon Prime series
While The Lord of the Rings story might be over, Tolkien's world is due for another reimagining soon. In fact, Amazon is already hard at work on a new TV series set in Middle-earth. The show — which appears to be influenced by Game of Thrones' success — is set long before Jackson's films.
In fact, The Lord of the Rings TV series will reportedly take place during the Second Age of Middle-earth, which ended with Sauron's seeming defeat. Additional plot details remain unknown. But Amazon did spend $250 million on the rights and committed to as many as five seasons of The Lord of the Rings show.
Source: Read Full Article